• GET RELAXED •
MASSAGE
Treat yourself, or someone you love, to massage therapy - a truly relaxing and renewing experience.
Knead to Relax
Whether you're just getting started with a Swedish massage or reflexology, enjoying a romantic couple's massage for two, or healing your body with a sports massage, Spafinder Wellness 365 is your go-to massage headquarters. With endless modalities and customizations, we have thousands of spa and wellness locations for your next massage.
Types of massage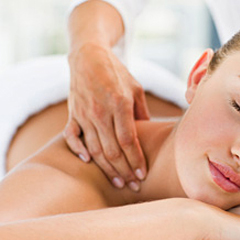 Know Before You Go
If you're going to unwind or just to work out the kinks, make sure you find the right massage for your needs. Often they can be customized to address any concerns you may have and to make the massage perfect for you. Wear what feels comfortable to get the most out of your experience and be sure to speak up about what feels good and what doesn't - this experience is all about you!