Top 10 Spa and Wellness Trends 2013 Sneak Peek!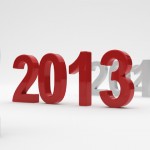 Even though we will continue the countdown of our 2012 spa trend predictions where I "grade" myself, I wanted to interrupt the series to give you a sneak peek into our 2013 trend list that is hot off the press!
We issued a press release yesterday with our 2013 trend predictions listed and a little "teaser" with some information. The full trends report, with all the data and examples of places that are early adopters of those trends, will come out January 16th. Please mark your calendar – I would love to have you join me for a webinar I am doing that day at noon EST.  I will post a link to sign up for that webinar later. So here then are the exciting trends we are seeing for the New Year!
Snapshot: Top 10 Spa and Wellness Trends
Healthy Hotels
The Mindfulness Massage
Earthing
Spa-Genomics…Telomeres and Beyond
Authentic Ayurveda and Other Ancient Revivals
Color Self-Expression
Inclusive Wellness
Label Conscious Fitness
Men: From Barbers to "Brotox"
Where the Jobs Are
You can read the full release with the descriptions here.  I look forward to hearing from you – please let me know which one of these trends are resonating with you and where you think I might have missed the boat!