The Gift of Silence
Published: Friday, March 23rd 2012
in Mindset
By John Hanagan, Ph.D.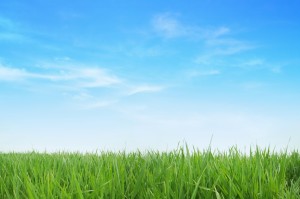 "The world is too much with us," lamented William Wordsworth in 1806.  "We have given our hearts away," he said. Most people would agree that the industrial and technological revolutions of the past 200 years have only served to exacerbate the frenetic pace of modern life. It seems as though Lao Tsu was addressing the contemporary scene when he wrote the following lines over 2,500 years ago: "The wise person does nothing, yet he leaves nothing undone.  The ordinary person is always doing things, yet many more are left to be done."
Most people today are clearly overstimulated.  One irony of the computer age is the sheer volume of paper generated by our machines.  Forty years ago, I had shelves full of books in my office.  Today, I still have shelves full of books, but now they are buried in reams of print-outs.  My iMac is so easy to use that I bounce from site to site, gleaning bytes of information and reveling in the amazing graphics.  According to Professor Norman Herr of California State University, the average American watches six hours and 47 minutes of TV every day, and spends a full 11 hours plugged into various forms of media.  When you consider that most of the programing is either frighteningly negative or mind-numbing to the point of stupefaction, our dependence on television is as addictive as a powerful drug.  Everywhere we go, it seems, there is a TV blaring, computer screen beckoning, or an MP3 waiting to be plugged in.  It saddens me a bit to see folks walking along a beautiful beach with the waves rolling in amid the plaintive cries of sea birds, all the while listening to their iPods.  They seem spatially and temporally dislocated; not present to where and when they actually are.
The 17th-century thinker Blaise Pascal wrote in his Pensees "All human sorrows derive from not being able to sit in a quiet room alone. "   Why, I wonder, is that so?  Do we find our own company boring or frightening?  And why would this inability to enjoy silent solitude be the source of all sorrow?
I am a philosophy professor, so I am great at questions, but not so hot on answers.  Let us, however, reflect for a while on the interplay of sound and silence.
Eastern philosophies suggest that the noisiness of the outer world is simply the projection of the incessant din of our own minds.  Zen teachers say that we have "monkey minds," relentlessly chattering away.  It has been said that life is made up, not of external experiences, but of the constant parade of thoughts marching through our minds. Perhaps the insistent noise of the external world serves sometimes to fuel our inner monologue, and sometimes to dull the sharp pressure of our anxieties.  Anxieties concerned with the practicalities of life—keeping our jobs and paying our bills—are often dramatic distractions from deeper existential anxieties that seem to be the source of human sorrows and of our unwillingness to embrace silence.  I want to suggest two such realities that cause us to shy away the silent depths of our own souls.
The first is the fact that we human beings have very little understanding "of our place in the family of things," as Mary Oliver has it, or control over the course of our life's unfolding. Although we have scant idea about what truly matters, most of us have latched on to cultural values and life styles, and stay very busy with "very important" things. The truth, however, is that much of life seems patently absurd, especially in the face of our inevitable death.  Annie Dillard puts this well: "We don't know what's going on here.  Our life is a faint tracing on the surface of mystery, like the idle, curved tunnels of leaf miners on the face of a leaf.  We must somehow take a wider view, look at the whole landscape, really see it, and describe what's going on here.  Then we can at least wail the right question into the swaddling band of darkness, or, if it comes to that, choir the proper praise."
It is surely understandable that we feel great discomfort in the face of the unknown and the uncontrollable.  It is possible, however, to make friends with life's exquisite unexpectedness.
One of the most precious gifts of a return to silence is the opportunity to deepen our intimacy with life's magnificent mystery.  When you get right down to it, everything of importance—my wife and children, the longing for love—everything transcends the mind's ability to comprehend or control.  Aristotle once said that philosophy and poetry both begin in wonder.  Wonder directs our attention to life's deepest beauty, a beauty that is missed by a frantic mind.  Carlos Casteneda's Don Juan counseled us to "walk a path with heart," along which we would travel "looking, looking—breathlessly."  Breathless looking can only be done from a place of inner silence, and this is why it is important to give ourselves the gift of daily quiet time.  It is in that peaceful silence that we might find the chance to relinquish our demand that life unfolds as we think it ought to and to nurture trust in the wisdom that resides in the silent recesses of the heart.
The second existential challenge to our sense of wellbeing is the fear that at bottom, we are each of us alone.  As Thomas Wolfe observed, "loneliness is and always has been the central and inevitable experience of every man."  Like the prisoners in Plato's Cave, we have our noses pressed to a demanding wall, lost in the shadows of this ephemeral world.  As long as we are rapt in the mesmerizing excitement of getting and spending, we forget the breadth and depth of our selves, our world, and our loved ones. Simon and Garfunkel famously sang "I only kiss your shadow…" and E.E. Cummings warned: "whoever pays attention to the syntax of things will never wholly kiss you."  We long to kiss real people, but as long as we allow our lives to be lived in the chattering mind, we confine ourselves to shadowy kisses and to the paradoxical loneliness of a vast social network.
Perhaps one of the most basic causes of loneliness is the distance we have created from our own true thoughts and feelings. As young children we are taught that success in the outer world is far more important than the inner peace of listening to our hearts.  So much of our effort pours into the image we create in the eyes of others that we lose sight of ourselves.  When we do slow down a bit, many of us hear only strong negative judgments from which we quickly run away, and so we view staying busy as part of the solution to our inner discomforts.
In the face of this painful and lonely distance from myself, I find the following words of Marcus Aurelius of tremendous comfort and consolation:
"Turn your attention within—for the fountain of all that is good is within you, and it is always ready to pour forth.  Do not give up or be disgusted or impatient with yourself if you do not act from right principles in every situation.  But, having been driven off course, return again (to your center) and rejoice if most of your actions are beautiful.  Return to yourself, and love that to which you are returning."
Socrates taught that the most difficult and important of life's task was to "know thyself."  The self, however, is not a static thing, but it is a process of dynamic unfolding as the tectonic plates of our beliefs and values constantly shift.  Just as we must face the world with wonder, so it is important to embrace the wonder-filled mystery of ourselves.   Rumi reminds us of this when he says "O heart, for whatever you are looking, look inside yourself."
Because of this, healing contemplation is best done with a quiet mind. Finding a silent place in our world and in ourselves allows us to rediscover and recreate our sense of who we are.
There are many ways of finding a path to silence, from sitting in the formal stillness of meditation to the ordinary pleasures of visiting a museum or a library, to walking along a river or through a park, or simply gazing out of a window. The Vietnamese Zen teacher Thich Nhat Hahn teaches the silence of mindful walking, and even of mindfully washing the dishes. Rabbi Rami Shapiro suggests that we devote one day a week (a holy Sabbath) to a joyfully silent celebration of life's deepest treasures.   The important thing is to form the intention to spend some time each day walking the path of silence, the path with heart.  This will become a truly restorative and creative time, and, as Rabindranath Tagore says: "When old words die out on the tongue, new melodies break forth from the heart."
John Hanagan, Ph.D., has been an award-winning professor of philosophy for over 40 years. He currently teaches Buddhist Studies and East/West Ethics at Kansai Gaidai University in Osaka, Japan. Before that, he taught at La Universidad de las Americas in Puebla, Mexico, and was chair of the philosophy department at St. Michael's College in Vermont.   His academic experience is balanced by 10 years as a certified flight Instructor, four decades as a professional jazz pianist, and being a student and teacher of meditation in both the Zen and yoga traditions. He has written numerous academic articles and presentations, as well as published essays on East/West philosophy in Yoga International Magazine and The Kyoto Journal.
Most recent from Mindset