10 Ingredients to Make You a Spa Chef!
Preparing wholesome meals at home is an important part of maintaining a healthy, balanced diet.  It also gives you knowledge of and control over what ingredients are being used and how the dish is prepared.   Cooking for yourself and others is a great way to bring loved ones closer together, and it can be a great bonding experience.  Chef Joel Harrington of The Ritz Carlton Dove Mountain's restaurant CORE Kitchen and Wine Bar told us what 10 healthy ingredients can transform dishes in your own kitchen.
Check out these 10 specialty foods that are sure to become staples in your healthy, spa-inspired recipes:
Maple Syrup: Harrington grew up in Vermont, making this ingredient a natural favorite for the chef.  Maple syrup brings a touch of sweetness to savory dishes and is great for marinades.
Japanese Snack Mix: A rather unusual cooking ingredient, these little puffed rice bits are a great way to add texture to dishes and are a great alternative to croutons in salads or soup.
Avocado: Harrington has created an unexpected use for avocados, a highly nutritious ingredient, by breading and frying them and serving them as a crispy and creamy alternative to traditional fries.
Tepary Beans: A relative of the garbanzo bean, tepary beans are rich and nutty and make a great hummus!
Sherry Vinegar: A great ingredient for sauces and dressings, sherry vinegar has a nice balance of acidity and sweetness that makes it perfect for vinaigrettes or for drizzling over veggies.
Corn Tortillas: Harrington insists that these tortillas are not just for tacos!  When ground, corn tortillas can be used as a binder in soup or sauce, or meatloaf, and also make an excellent crust.
Pecans: This delicious nut is perfect for deserts and savory dishes. It also adds a great crunch to salads!  Chef Harrington uses them in his holiday pesto sauce.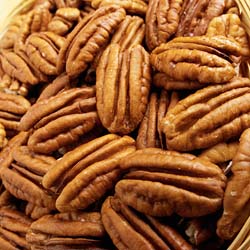 Nopales: Perfect for salsa or relish, nopales are the juicy pads that grow on the prickly pear cactus. Traditionally used in Mexican cuisine, nopales are comparable to okra when it comes to texture.
Sriracha: Considered the best condiment in the world by many chefs, Sriracha, a popularized Thai hot sauce, is perfect on almost anything and can be combined with teriyaki, Worcestershire, or citrus to create a great marinade or sauce.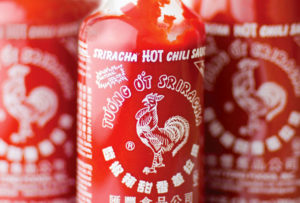 Mesquite Flour: This desert tree's pods are ground into a flour that is a low –glycemic-index alternative to regular all-purpose flour.  It makes a great breading for fish or meat and can be used in place of traditional flour in pancakes, muffins and breads since it has a slight sweetness.
Most recent from Nutrition