Sanrio Goes to the Spa: Hello Kitty Beauty in Dubai
Hello Kitty is "all about sugar and spice and everything incredibly nice!" So it's no surprise the world's first-ever Hello Kitty Beauty Spa in Town Centre, Jumeirah, Dubai, is the ultimate pink destination for girls both young and old! The Parisian glamour inspired spa is dedicated to pampering all of its princess clients using unique formulas created exclusively for Hello Kitty!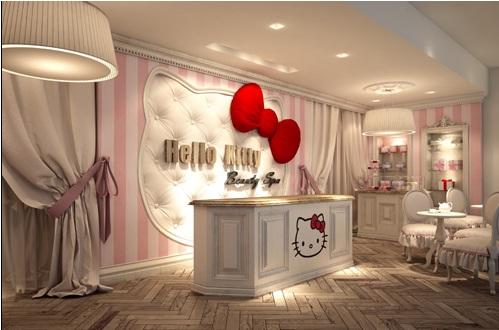 Ladies can chose from fun services like the Kitty-cure, Kitty Glam Facials and Hair-dooz among others. The spa also features a cafe that serves up delicious treats like organic chocolate cupcakes in between pampering sessions!
0 Comment(s)
Most recent from Beauty