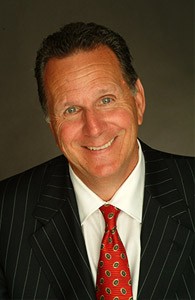 Pete Ellis, Chairman & CEO
Pete Ellis has been a leading business innovator with every enterprise he has owned and operated since the mid-1970s. As one of the largest automobile dealers in the western U.S., Ellis pioneered one price selling, bringing consumer-oriented policies to the sale of new and used automobiles. His holding company, P.R. Ellis Company, also owned one of the largest after-market manufacturing companies for van conversions, and his advertising agency, EIIJ, developed campaigns for leading businesses and political figures, including California Governor Pete Wilson.
In 1994-95, using technology and innovative marketing strategies, Ellis launched the first automobile buying and research website, Autobytel. His approach revolutionized an entire industry, for both manufacturers and consumers, and his efficient marketing and transaction platform continues to be the basis for every commercially viable automobile website in existence.
After taking Autobytel public in 1999 (NASDAQ: ABTL), Ellis formed Jubilee Investments. In 1999, Jubilee funded an investment in Spafinder® Wellness, Inc., eventually becoming the majority shareholder, and in 2001 Ellis became chairman and CEO. Under his leadership Spafinder Wellness has become the world's largest spa marketing and media company, growing from a U.S.-based marketing program to an international platform with joint venture partners in Europe and Asia.
Ellis has been honored by Advertising Age as one of the top marketers in the U.S., and his Internet technology innovations have been made part of the Permanent Research Collection at the Smithsonian National Museum of American History.