An alternative to Botox?- Infrared Treatments are the latest rage
---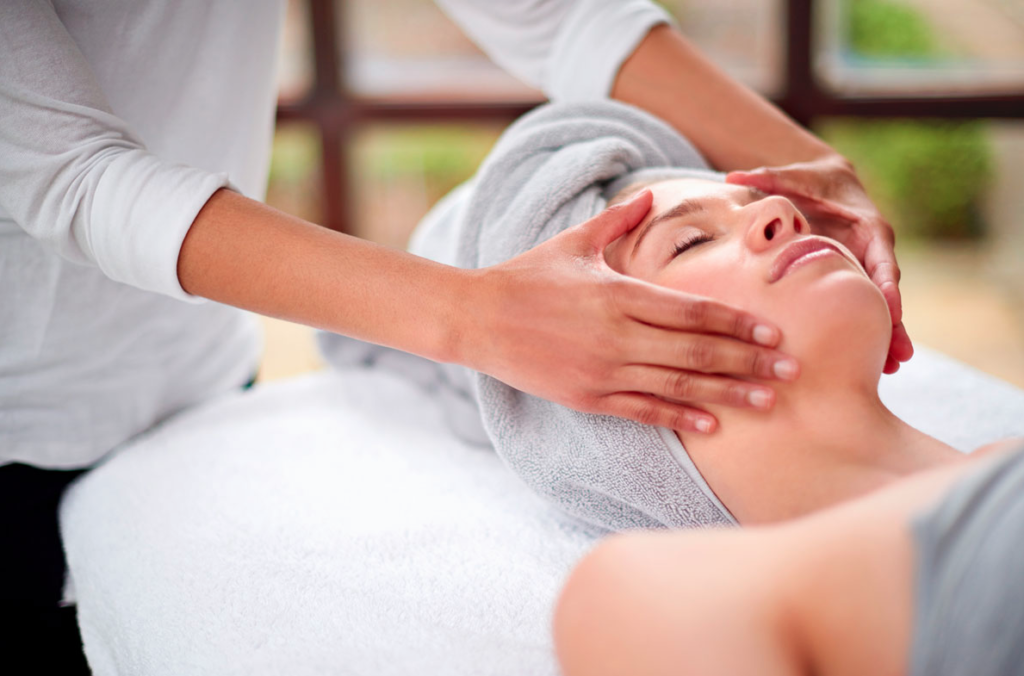 One of the hottest trends for 2017 is Infrared everything- from saunas to body wraps to full body treatments. They're not just as a way to firm up skin elasticity but for detox, weight-loss, improved circulation, pain relief, anti-aging and a way to reactivate your cellular metabolism for both your face AND your body.
Infrared treatments, (both saunas and specialized) have been known to:
Reduce cellulite
Improve circulation
Improve sports performance
Reduce stress levels
Help weight loss
Improve wound healing
Lower blood pressure
Improve pain relief
Detox
Anti-aging
Skin rejuvenation
Prime candidates for treatment:
People who are in the weight loss process. If you plan to lose more than 5-10 lbs, scheduling these treatments will help manage loose skin on the face, neck, lower portion of your arm, flank areas, breasts, abdomen, buttocks, and thighs due to excessive weight loss.
People with high cortisol levels. These treatments are known to reduce stress levels in the body.
People who suffer from joint and muscular pain. Athletes would benefit from this.
In Miami, at the en.liv.en Spa & Salon at the JW Marriott in Downtown Miami, they offer two treatments. One, known as a Bio-Dome Infrared Treatment is a full body immersion into a domelike infrared machine that is meant to detoxify and tighten skin as well as reduce cellulite.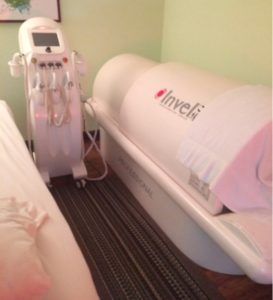 "Infrared treatments have been very popular in Europe and even Asia. This technology is used as an alternative to other methods. The skin tightening results are just one of the reasons to try this," says Evelyn Acosta, who administers the treatment at en.liv.en Spa & Salon.
As a best, practice, always request a professional evaluation of the targeted areas such as areas where cellulite or other skin blemishes might exist. The treatment, a non-invasive effective biocompatible treatment, penetrates all the skin layers to produce a slight increase in temperature. Drainage and fat elimination (lipolysis) are stimulated.
Benefits/Results:
Improves blood and lymphatic circulation
Reduces excess weight
Stimulates el
imination of fat (lipolysis)
Firms and remodels the silhouette
Average results after 15 60 minute sessions are -2.9 CM on the thighs plus -3.2 KG of excess weight loss.
Length of treatment: 1 hour
In addition en.liv.en Spa & Salon has another treatment your face. Again we recommend you visit for a consultation to ask about the protocol.
If you decide to follow through with the process on your face, this is what you may experience:
Based on skin type, exfoliation or peeling can be carried out.
Skin masque is applied followed by a crème
Then you will be enveloped in gentle heat and your cellular metabolism is reactivated.
During the sessions, Oliogomeric Proanthocyanidin Complexes (OPC's are used otherwise known as patented grape seed extracts) provide prevention and protection for the skin to reactivate the synthesis of collagen and elastin.
Benefits/Results:

Diminishes wrinkle depth
Smoothes the skin's microrelief – up to 52.33% difference in microrelief variations
Improves the skin's elsticity- Lifting effect for 95% of people tested
Length of treatment: 1 hour
So what does infrared truly offer? For those who seek to tighten their skin, reduce stress, reduce cellulite and even treat injuries, this can be a repose from other methodologies that will result with overall improvements.
Visit en.liv.en Spa & Salon for more information. 
In Miami, the The Spa at the Miami Beach Edition is dedicated to a full body revival. It offers the traditional infrared saunas that provide an overall treatment as well as other modalities designed to enhance well-being and improve life balance. The infrared saunas use infrared heaters to emit infrared light experienced as radiant heat which is absorbed by the surface of the skin. Detox by infrared is the motto and The Spa at the Miami Beach Edition does just that.
A trip to the Relaxation Lounge invites guests to lounge on daybeds accented by drapery and cozy Moroccan rugs. Elect for a "quick fix" accompaniment, available in The Relaxation Lounge, from power napping to aromatherapy, meant for both stimulation and destressing.
Infrared treatments have been known for the relaxing components, detox effects, and overall well-being. Everyone is different so please do try it and let us know what you think!
For additional locations near you that offer infrared treatments, click here.
To stay on top of the latest wellness news, receive spa offers and get special members only on day spa/weekend retreats, click here.