Argan Oil: More Than Just a Beauty Product
---
Argan oil has been around for a long time, but has only recently grown a reputation in the beauty industry over the past few years. And it's not just for the magic it works on skin and hair, but also for its contribution to creating an infrastructure in an otherwise poor community.
Made from the kernels of argan trees, which can only be found in Morocco, argan oil is said to have nutritive, cosmetic and medicinal properties. Only one group of women are allowed to harvest the nuts and make the oil – the Berber women in Morocco. Working within fair trade cooperatives ensures that these women get paid fair wages and are provided with good working conditions, creating a viable infrastructure for women to earn income for their families. The forests are kept alive and protected as well by an ecosystem reforestation project – in fact, UNESCO has designated the 10,000-square-mile argan-growing region as a biosphere reserve.
High in vitamin E and essential fatty acids, beauty products left and right are beginning to feature argan oil, not just for hair, but for skin too. Here are a few argan oil products we love, perfect for the dry skin that comes with colder weather and restoring shine to dried out hair from all the summer's activities!
Sebbag Essentials Hair and Body Serum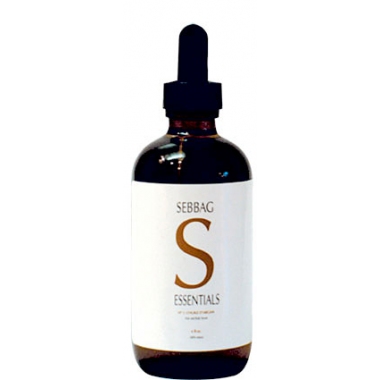 Made by Eric Sebbag whose family has been using argan oil for hundreds of years, this product is infused with extra virgin olive oil, avocado oil and neroli orange blossom, a refreshing and soothing favorite. As a third generation hairstylist, Sebbag tells SpaFinder that he learned quite a bit from his mother and grandmothers about beauty and the secret to argan oil. Sebbag suggests trying his product, which contains over 65% argan oil, as an overnight hair treatment. Prepare your scalp for hydration while you breathe in the soothing scents of orange blossom. Because it's completely natural, it can also be applied to the face and skin to treat fine lines and wrinkles, as well as stretch marks and aging spots, Sebbag says. www.sebbagessentials.com
ACTIVAROMA Rose Damascena Face, Hair & Body Oil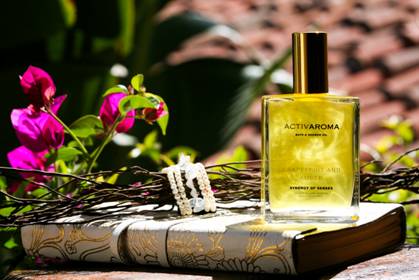 French-born Fabrice Allain launched ACTIVAROMA and introduced an elegant line of 100% all-natural skin and hair care products based on the botanical phenomenon of pure Moroccan argan oil. With a variety of products including an Grapefruit & Amber Bath & Shower Oil, the Rose Damascena Face, Hair & Body Oil, and the Lemon Grass from Nepal Pure Essential Oil, we caught a whiff of the Rose Damascena oil and fell in love. Warm, fresh and subtle, this oil, which is 100% pure argan oil, makes your hair and skin fragrant with the scent of rose while nourishing it with nutrients galore. www.activaroma.com
Neuma Argan Treatment
While this argan oil product is specifically for hair, we love how the restorative formula absorbs to revive, strengthen and restore shine. Free of synthetic fragrance, sulfates, parabens, 1,4-dioxane, phthalates, glutens, neurotoxins, aluminum compounds, glycols, formaldehyde donors, ureas, carcinogens, environmental pollutants, Neuma's Argan Treatment  contains renewable plant-based ingredients, certified organic extracts, and is packaged in 85% post-consumer recycled bottles. www.neumabeauty.com