Platelet-Rich Plasma
---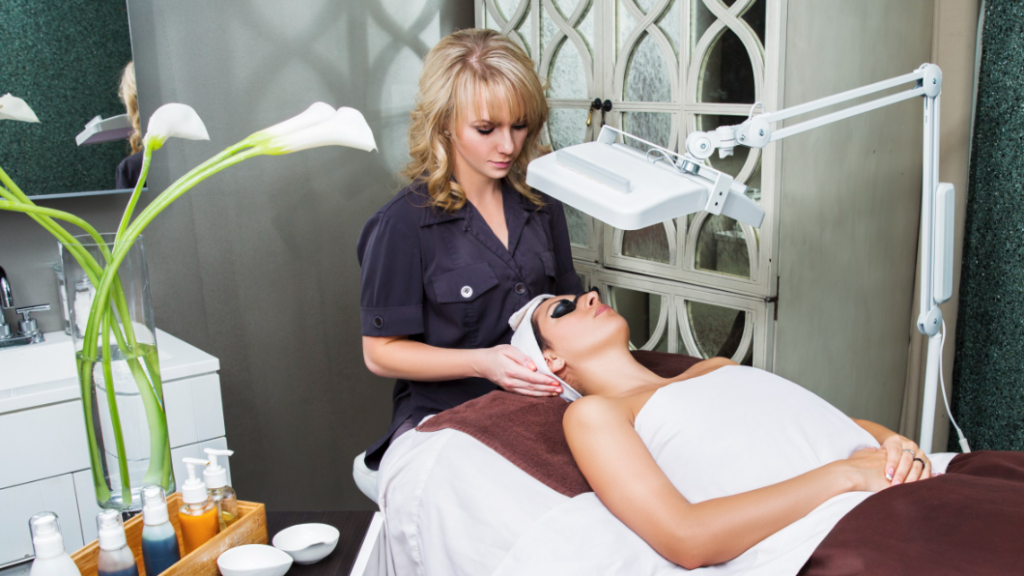 Platelet-rich plasma (PRP) addresses a bevy of health conditions thanks to its accelerated healing attributes—and the beauty and spa sectors have jumped on the bandwagon. Why? It's argued PRP has advantages for both skin and hair, helping provide younger-looking complexions (vampire facial, anyone?) and treat hair loss.
What Is PRP?
In simple terms, during a PRP treatment, the practitioner draws blood from you, aka, the person undergoing a treatment. Your collected blood is centrifuged and separated into various layers (platelet-poor plasma, PRP and red blood cells) before the blood containing a high concentration of platelets is reinjected into your face or scalp via microneedling or a syringe.[1]
PRP for the Skin
The plasma-rich platelet facial, commonly known as the Vampire Facial, was made famous by Kim Kardashian.
The process: Vampire facials combine microneedling or microdermabrasion with an application of your PRP to boost skin growth and cell turnover. (Dive further into the facial procedure.) Post-treatment, you may experience mild redness, bruising or inflammation for a few days.
Benefits: Said to help lessen the appearance of fine lines/wrinkles; reduce pore size; improve skin tone and texture; and diminish acne scars
Budget between $700 and $1,000 for a PRP facial.
A series of three treatments, spaced three to four weeks apart, is suggested for optimal results.
Learn more about PRP facials.
PRP for the Hair
 Benefits: Helps thinning hair
 The process: Reactivates hair loss by encouraging the activity of hair follicles and new hair growth. (Comb through further details about the PRP hair treatment procedure.) You should see results in two to three months.
 Be proactive: This treatment provides best results if performed during the initial hair loss stage.
 Consistency is key: You will need to invest in routine maintenance—when beginning PRP, monthly treatments are needed for the first three to four months, followed by three to six months.
 Pricing: Estimates per treatment run the gamut, from $500 to $2,000.
Learn more about PRP treatments for hair loss.
Keep Reading
To help you find more skincare services that fit your specific needs, read Spafinder's guide to facials, or select one of the links on this page for a different beauty treatment type.
---
[1] American Academy of Dermatology. "Is Platelet-Rich Plasma the Secret to Younger-Looking Skin?"