Summer Spaghetti Squash Recipe
Published: Tuesday, June 14th 2016
in Nutrition
---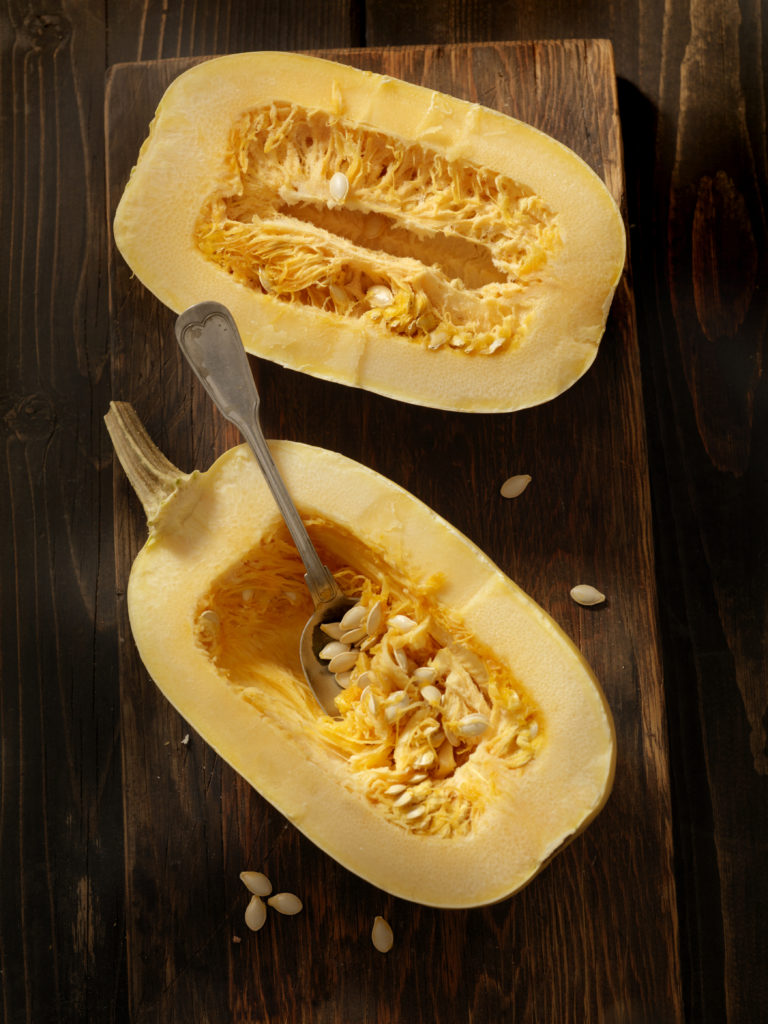 Vegan Spaghetti Squash with Cauliflower Green Peppercorn Puree
By Lori Marrie
For the squash:
1 medium spaghetti squash
1/2 teaspoon garlic powder
1 tablespoon chopped parsley
2 tablespoons Treeline Classic Hard Cheese, crumbled
sea salt and freshly ground pepper to taste
For the puree:
1 1/2 cups cauliflower florets, steamed
1/4 cup Treeline Green Peppercorn French Style Soft Cheese
1/4 cup homemade vegetable broth
1/2 teaspoon sea salt
Instructions:
1. Preheat oven to 400 degrees.
2. Remove stem from spaghetti squash. Cut in half lengthwise. Remove seeds and strings from each half. Place in a roasting pan cut side down and pour ½ inch of water in the bottom of the pan. Cover with foil and roast for 50 minutes or until fork tender. Remove the spaghetti-like strands of squash from the skin and place in a medium bowl. Season with garlic powder, salt, pepper and parsley and set aside.
3. To make the puree, place steamed cauliflower, Treeline green peppercorn soft cheese, vegetable broth and salt in a blender. Puree until creamy consistency.
4. To plate, spoon puree on serving dish and top with spaghetti squash. Garnish with crumbled Treeline Classic Hard Cheese, fresh parsley, and a raw cashew.