SpaFinder's Favorite Wellness Gifts of 2011
Published: Monday, November 28th 2011
in Beauty
---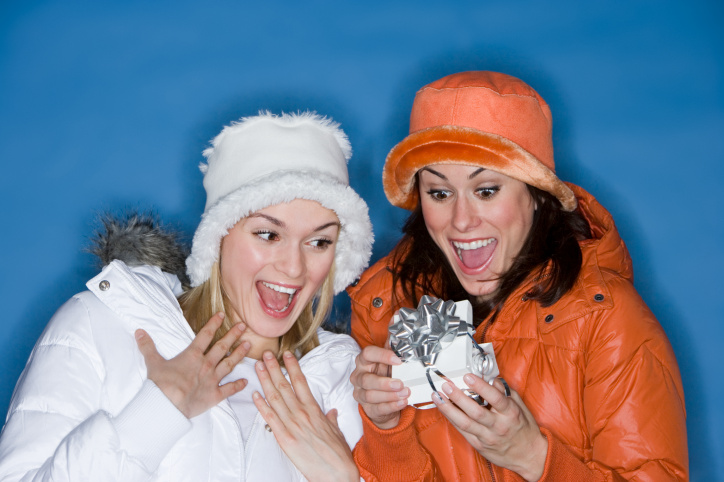 Giving the gift of wellness is a thoughtful way to show friends and family that you care about their health and happiness year-round. From customized yoga mats and hi-tech workout clothing to cookbooks and skincare products from the world's top spas, check out our favorite wellness gifts of 2011.
SpaFinder's Fave Wellness Gifts for the Holidays:
YogaMatic ($89)
These customized yoga mats will delight and inspire both diehard yogis and yoga beginners. You can decorate the mat with an image from YogaMatic's stunning gallery, or make your gift even more personal with artwork you provide yourself.
Esso Watches ($15.95)
Esso's adorable colored watches score big on style alone, but your giftee will be even more impressed when you explain their negative ion technology – it counters the effects of the protons emitted by the gadgets surrounding us, promoting balance, energy, and well-being.
Caudalie's Spa in a Bag ($49)
Personal pampering will never go out of style. Based in Bordeaux, Caudalie invented Vinotherapie, and its limited edition Spa in a Bag is a great way to introduce anyone on your list to its exclusive grapevine-based treatments – including Crushed Cabernet Scrub, Fleur de Vigne Shower Gel, and Vine Body Butter.
The FitBit Ultra ($99.95)
Fitbit tracks workouts, weight, diet, and even sleep patterns, and lets users keep up with their fitness goals with free online and mobile tools. It also syncs with other popular nutrition and fitness apps.
Thai Spa Cuisine by Chiva Som ($16.50)
Newly released by Thailand's renowned Chiva-Som spa, this lavishly illustrated cookbook contains over 50 of chef Paisarn Cheewinsiriwat's award-winning recipes, each one not only delicious, but also geared toward improving health and fostering weight loss.
Uniqlo's new HeatTech Clothing – for working out in the winter (various prices)
Uniqlo's sleek, trendy clothes have always been a "hot" gift item — and now that's literally true. The retailer's Heattech line is made of a thin fabric that converts body moisture into heat, so you can now keep warm when working out outdoors during the cold winter months out
Yamuna Foot Wakers ($61.95)
Almost everyone neglects their feet, which is why the Foot Waker Kit would make an excellent gift for anyone. Created by world-renowned healer Yamuna Zake, the training DVD and proprietary Foot Wakers help users improve foot strength, flexibility, and alignment before they develop foot problems.
Clean Plates Guide ($14.95)
When we're in the mood to eat out, sometimes it's hard to pick a healthy and delicious restaurant given the bevy of options. That's why we love this handy little booklet (small enough to bring with you everywhere you go!), Clean Plates A Guide to the Healthiest Tastiest and Most Sustainable Restaurants by Jared Koch, which makes eating out and eating healthy a simultaneous possibility. In addition to restaurant listings, Koch, also a nutritional counselor, shares a plethora of healthy eating info. Currently available for Manhattan and Brooklyn, keep an eye out as Clean Plates expands to other cities.