top ten global spa + wellness trends forecast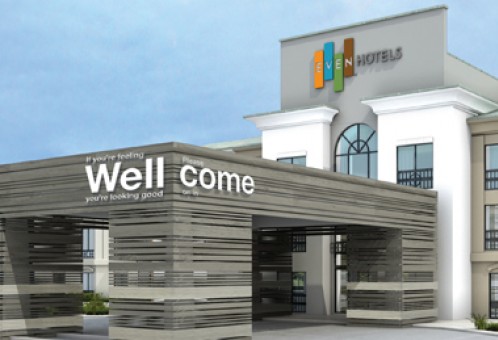 Healthy Hotels
InterContinental Hotels Group will unveil its "all-wellness" brand EVEN in 2014 in New York City and expects to open 100 additional properties in its first five years. The brand revolves around pillars of healthy living—eating right, exercising, productivity and rest. The very concepts of a "vacation" and business travel have long been associated with riotous excess: too much eating, drinking and too little sleep in the stately pleasure palace that is a hotel.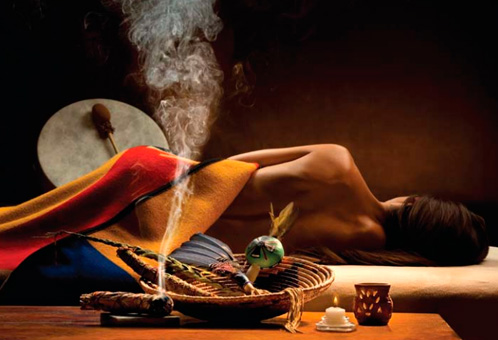 The Mindfulness Massage...and More
Swedish, Thai, shiatsu, hot stone…make way for "the mindfulness massage" in 2013, a creative blend of two effective approaches—mindfulness techniques and bodywork—that when combined can have a uniquely positive, profound impact on people's stress levels, emotions and brains. This new massage "mix" addresses the wellbeing of both body and mind, and because it helps people relax more quickly and deeply, it's a highly desirable solution for anyone who has lain on a massage table, unable to shut off the brain-chatter from the stresses of the day.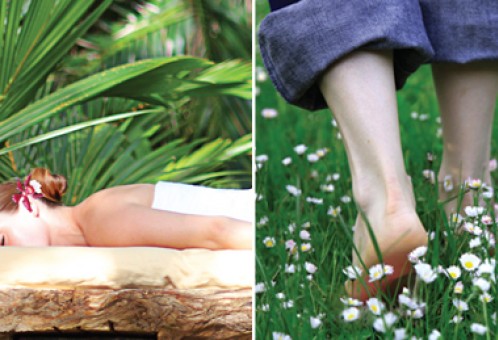 Earthing
Experts point out that human brains and bodies evolved to thrive in natural environments: to chase and be chased, to work the earth, and so on. Now, relatively suddenly, most people are severely disconnected from nature, living in concrete jungles and spending their lives in front of various screens. The fallout: "Nature Deficit Disorder,"¹ a term describing a range of physical and emotional ailments afflicting people cut off from the natural world.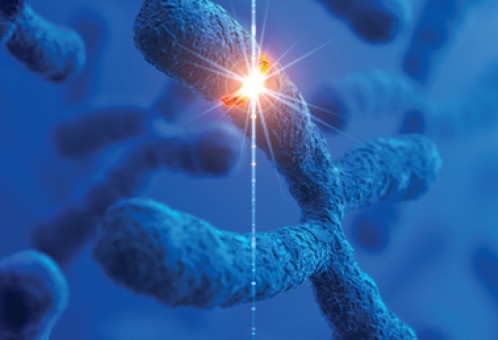 Spa-Genomics...Telomeres and Beyond
Human beings have 30,000 genes and a three billion-letter DNA code. And the future of medicine is mining that byzantine information to identify new, breakthrough medical approaches, and to support a new age of more predictive, personalized—what is being called "precision"—medicine specifically grounded in an individual's unique genetic profile.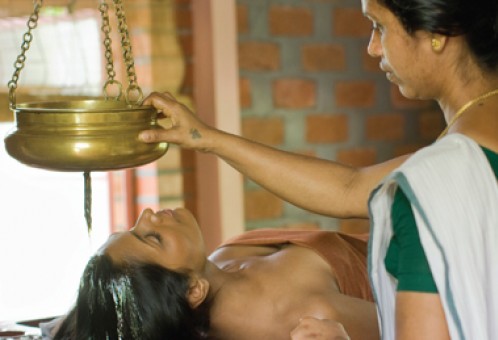 Authentic Ayurveda and Other Ancient Revivals
A woman receives a traditional treatment at the Kairali Wellness Center and Spa (New Delhi, India). Ayurveda, which was born in India, combines a holistic system of medicine with a complete philosophy of healthy living. Spas have always broadcast the ancient pedigrees of their healing practices, whether hydrotherapy circuits originating in ancient Rome or millennia-old yoga traditions. Too often, however, a "lite" version got served up (a few Ayurvedic touches here, a steam room dubbed a "hammam" there).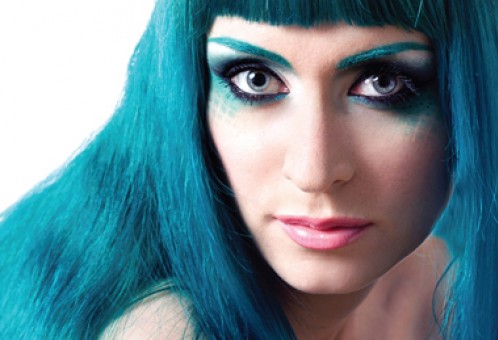 Color Self-Expression
Beauty has taken a bold, theatrical turn of late, with the old "Barbie-doll prettiness"—a "healthy glow," natural highlights, a dab of lip gloss and a French manicure—under radical revision. In 2013 the envelope-pushing trend will only intensify. And from hair to nails, this beauty "self-expression" wave will get most intensely played out around COLOR. Fueled by easily "applicable" (and affordable) hair and makeup lines and a celebrity-driven culture, color self-expression is growing at a frantic pace.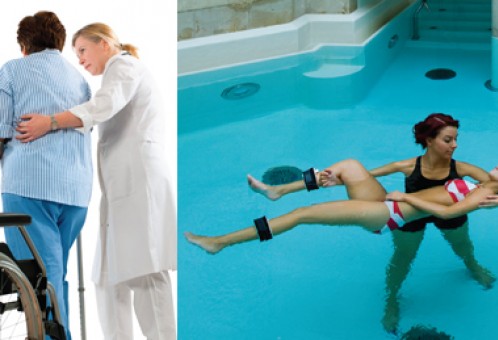 Inclusive Wellness
Bonnie St. John, Rhodes scholar, TV personality and author, is the first African-American person with a disability to win an Olympic medal in ski racing. She reminds us that "we are all aging into disabilities." A spa-lover herself, she is helping to spread the message: "Disability is a part of life. Don't make it sad or depressing." Over the last decade many new demographics have been warmly welcomed by spas: Baby Boomers, men, teens, little kids, the GLBT community—even babies.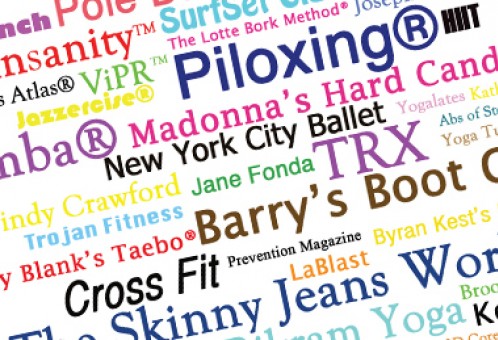 Label Conscious Fitness
"Name-brand" fitness has been around for decades, but fitness programs, often branded by celebrities and fitness gurus, have exploded (and receded) as media-driven tastes and fashion changed over the years. But today being fit is the new luxury, and the manic mechanisms of chasing the new, the "in", and what the insider elite is doing, have infused the fitness world with a distinct "haute couture" vibe, with new methods and classes spawning like fashion brands—in every imaginable style.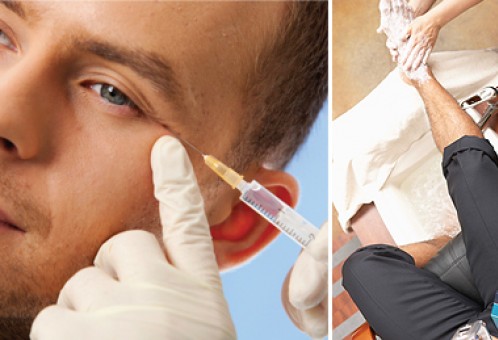 Men: From Barbers to "Brotox"
When Spafinder Wellness first identified the upsurge in men hitting spas (Trend Reports 2001, 2005) the focus was on new "macho" spas, where post-golf rubdowns and old-fashioned shaves took place in clubby, brandy-snifting-and-sports-watching environments…aggressively assuaging all fears that "what was going on" had anything to do with feminized beauty. If the spa-man headlines for the last decade have been all about rugged relaxation and rejuvenation, you might say that the big story now is Restylane and Juvederm.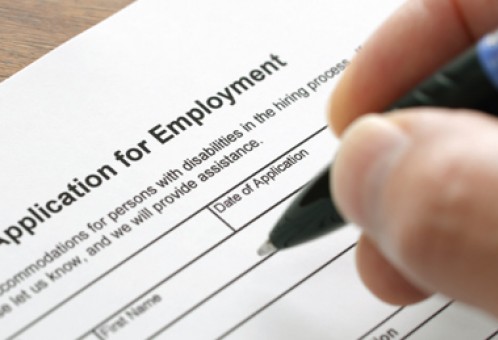 Where the Jobs Are
The world has a nasty jobs problem: an unemployment backlog of 210 million people worldwide and 30 million jobs lost since the recent recession.¹ Economists argue that 400 million new jobs will need to be created over the next decade² to avoid this crisis from worsening. The cry for "jobs, jobs, jobs" dominates political discussions, as it did, for example, in the recent U.S. presidential election.
All rights reserved. Information, data and visuals extracted from this report are to be accompanied by a statement identifying Spafinder Wellness as the publisher and source.