Customer Service
---
Notice to Our Customers
Spafinder is committed to the safety of our customers, employees and the wellness community at large. To help stem the speed of the current outbreak, we are changing operations to allow as many of our Customer Service team members to work remotely as possible. This change may result in longer-than-normal hold times. To better help us help you, please use the forms below whenever possible to assure an orderly and expedient response.
We appreciate your patience and look forward to serving you now and in the future.
---
Gift Card Balance
Pick the type of Spafinder Gift Card you're holding; then follow the instructions to get your card's balance.
---
Convert Happy Card To Spafinder Card
To use a Happy Lady, Happy Bride or Happy Beauty card at a Spafinder location, click this link. Choose any dollar amount between $25 and $500 U.S., add to cart and proceed to checkout.
---
Gift Cardholders Assistance
If you have questions about a gift card you possess, please click here to send us a note, and we will respond promptly.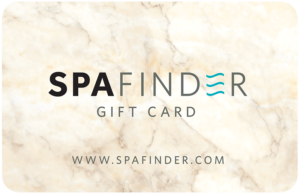 If you have a Multi-Use card, and you wish to speak to a specialist, you may phone us at 855-521-1743.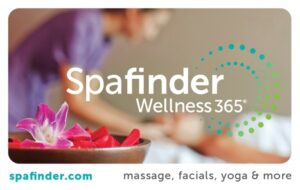 For issues with your Single-Use card, access our Interactive Voice Recording at 800-255-7727.
Customer Support business hours are 10 a.m. to 11 p.m. ET, 7 days a week.
---
---
Find a Spa or Wellness Business in Your Area
If you're looking for a location near you that accepts a Spafinder card, please use our Search tool and be sure that the merchant you choose accepts the Spafinder card you hold. Look for the "Accepts" checkmark:

---
Spafinder.com Technical Issues
If you are experiencing technical problems with Spafinder.com, please send an inquiry below.
Customer Service Inquiries
---
Business Partner
Want to join the Spafinder Network where thousands of gift card holders and gift card givers come every day? Find out how you can attract valuable new customers with the gift card that makes Spa-ing fun and easy. Learn More Here.
If you're already a Spafinder Partner, and you have a question, contact us through your Partner Portal "Help" link for immediate service, or write us here and we'll respond promptly:
---
Media Requests
Our address:
Spafinder.com
C/O Blackhawk Network
10615 Professional Circle, Suite 102
Reno, Nevada, 89521
For media inquiries or to submit press releases or other industry information, please contact us via this form: