ELEMIS FACIAL
KNOW BEFORE YOU GO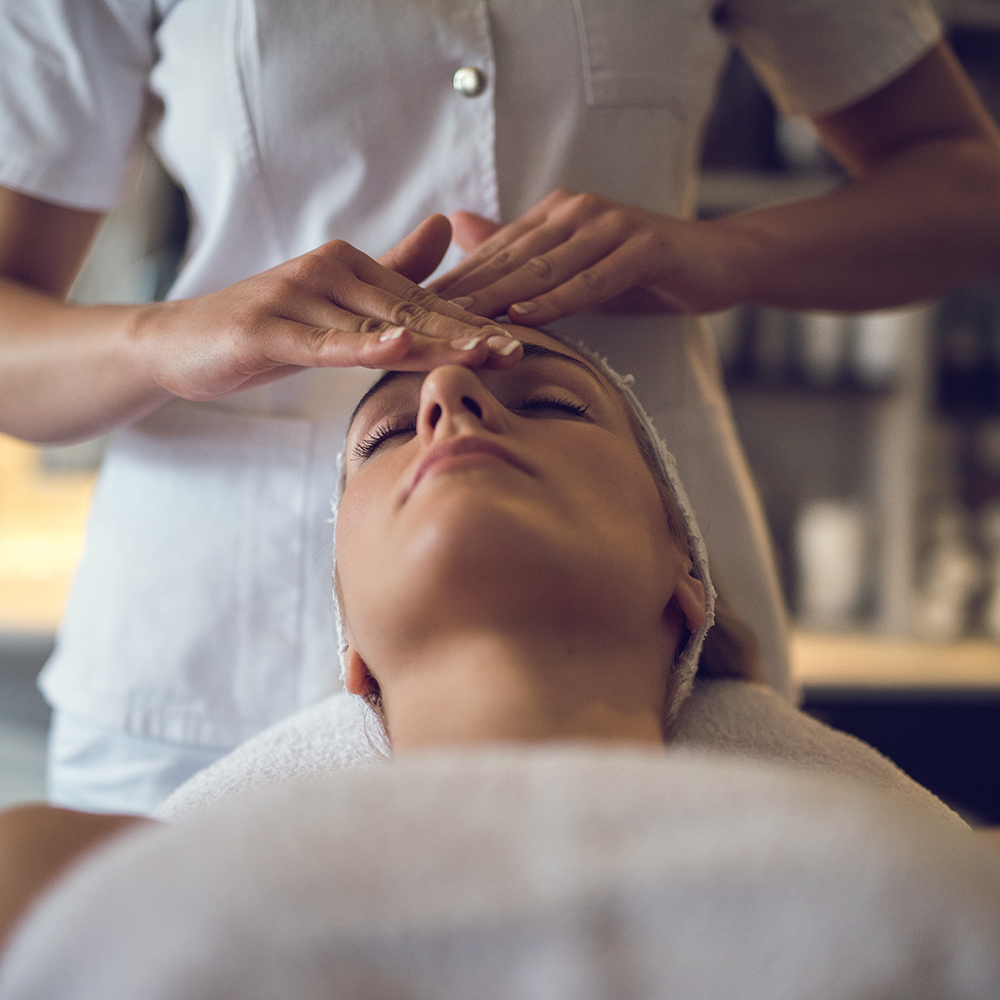 ELEMIS FACIAL
Elemis facials are designed to work in synergy with the skin, body and mind. With over 20 years' experience of treating men and women, Elemis facials are designed by a specialist team using extensive clinical research to ensure every therapy shows real results. The range includes Advanced Anti-Aging Facials, Skin Solutions Facials, Tri-Enzyme Resurfacing Facials, specific treatments to boost glow, moisture & radiance, plus skincare for men. Elemis offer a wide range of facials, so there is sure to be one perfect for your skin type and goals. Speak with your therapist before the treatment to ensure you get the most from your Elemis facial. There are options for all ages, from teenager to more mature skin! For a quick treatment, choose a Skin Booster Facial (30 minutes) or if you really want to treat yourself book a Pro-Collagen Quartz Lift Facial (1 hour 15 minutes). Spafinder helps you find the perfect Elemis facial near you with our various Elemis spa listings.
To learn more about facials of all types, benefits and what might be right for your skin, read Spafinder's guide to Which Facial is Right For Your Skin? To find a treatment provider near you or to get more information on treatment types, click one of the Facial Services on this page.
MORE FACIALS AND SKINCARE IDEAS
LEARN MORE ABOUT FACIALS AND SKINCARE
As Apple's AI health coach launches, health specialists spike in value.

Apple's AI Health tool could be a groundbreaking health tracker if used correctly. It's the first step to show what AI can do for us!

Sensory Sensitive Spas? Wellness is Becoming More Inclusive Than Ever

If you are seeking some sensory calm in a chaotic world, spas are becoming more of an oasis for all as they focus on inclusion in all forms.

HOW TO USE A SPAFINDER GIFT CARD

Here's a quick video demonstrating how to use your Spafinder Gift Card to find a spa or service near you. We hope you find it useful.
GET 10% OFF SPAFINDER GIFT CARDS
Get 10% off Spafinder Gift Cards! Sign Up Today!