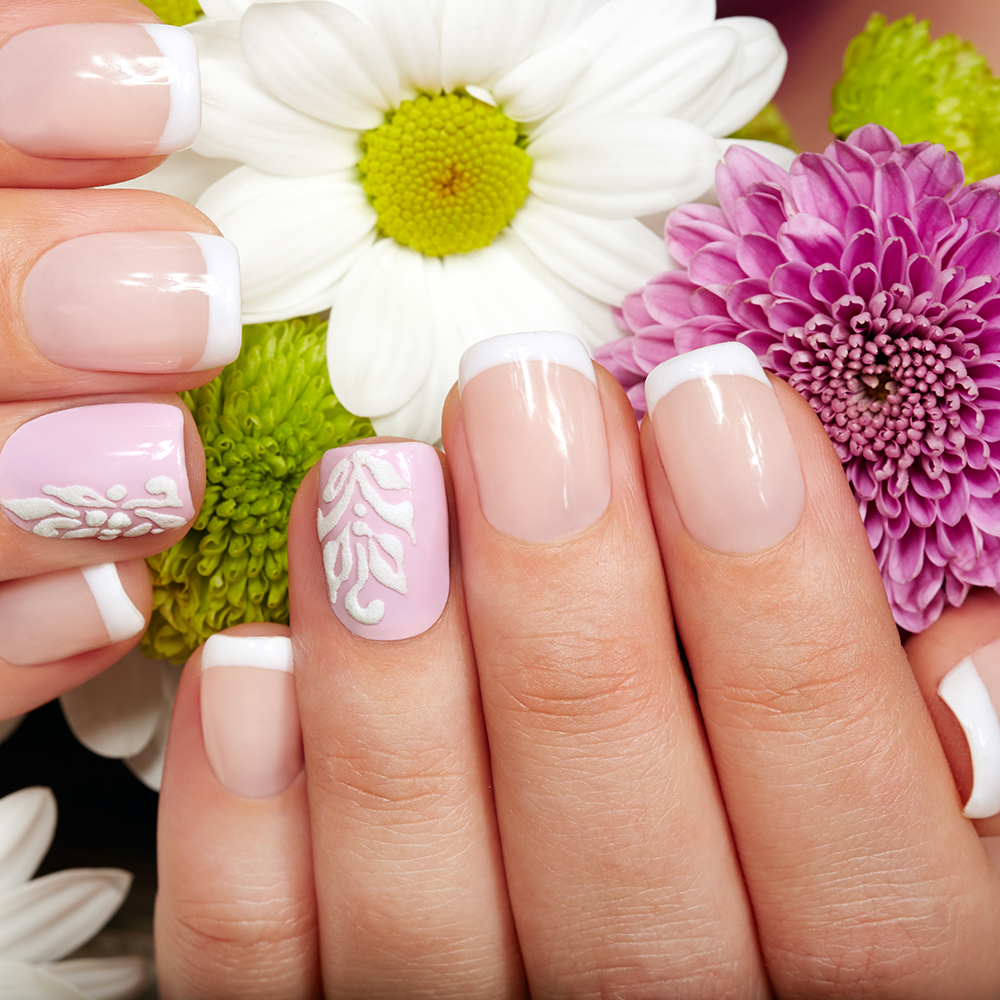 FRENCH MANICURE & PEDICURE
French Manicures are arguably the most classic style of manicure. A slick of pale pink or nude polish is applied to the entire nail, followed by white varnish to the tips of the nails. French manicures are chic, classic and instantly give your hands a polished look. If you want to go the non-traditional route, you can even paint the tips neon, gold, or any color under the sun! If you fancy an alternative to the classic pink and white French manicure, why not opt for a pop of color or a metallic shade on your tips? You can also try a "moonicure", an upside down French manicure which involves painting little moons on the base of the nails. If you're unsure on which color combination to go with, your nail technician should be able to advise you on which shades will work with your skintone. Happy manicuring!
Kinesiology Tape Combats Wrinkles: Not Just for Sports Anymore

Kinesiology tape is used to lessen pain, reduce swelling and improve performance. But it can also tackle wrinkles and lift our tired skin.

Spring Skin with Gua Sha

Find out how to give yourself a DIY natural facelift with a gua sha facial and get glowing, revitalized skin this summer.

3 Summer Skin Treatments for a Fresh Glow

Our advice for summer: Make these three skin treatments your go-tos for a radiant, beautiful look to welcome the sunny days ahead.