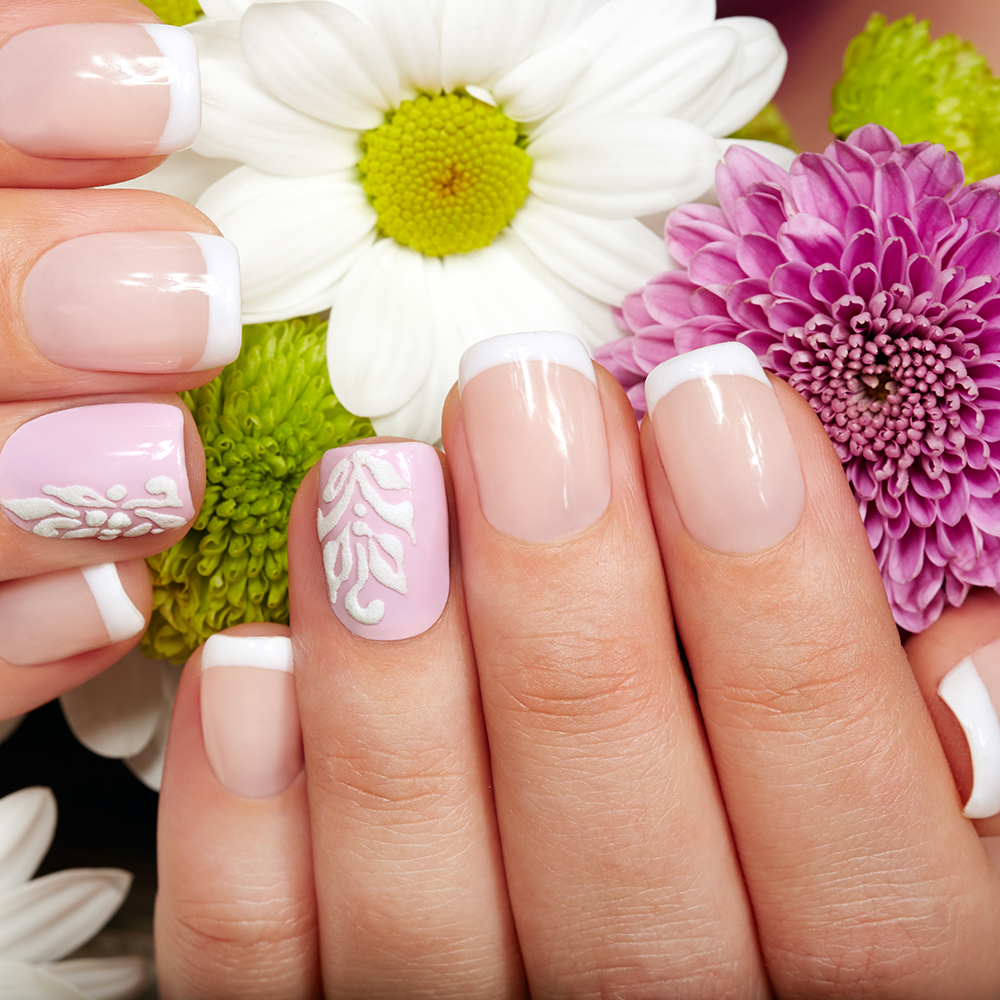 FRENCH MANICURE & PEDICURE
French Manicures are arguably the most classic style of manicure. A slick of pale pink or nude polish is applied to the entire nail, followed by white varnish to the tips of the nails. French manicures are chic, classic and instantly give your hands a polished look. If you want to go the non-traditional route, you can even paint the tips neon, gold, or any color under the sun! If you fancy an alternative to the classic pink and white French manicure, why not opt for a pop of color or a metallic shade on your tips? You can also try a "moonicure", an upside down French manicure which involves painting little moons on the base of the nails. If you're unsure on which color combination to go with, your nail technician should be able to advise you on which shades will work with your skintone. Happy manicuring!
4 Clean Beauty Products You Have to Try

This Spring cleaning session take a look at the bathroom and choose some clean beauty products to spruce up your beauty routine.

Skincare Scoop – Fraxel and Clear + Brilliant Treatments

Here's the scoop on laser resurfacing with Fraxel® or Clear + Brilliant®, considered among the most advanced skin treatments available.

On Your Counter: Top 3 Daily Beauty Products

We don't believe in secrets so we're sharing the top 3 daily beauty products that currently cover our bathroom counter. Your skin will thank you.