KNOW BEFORE YOU GO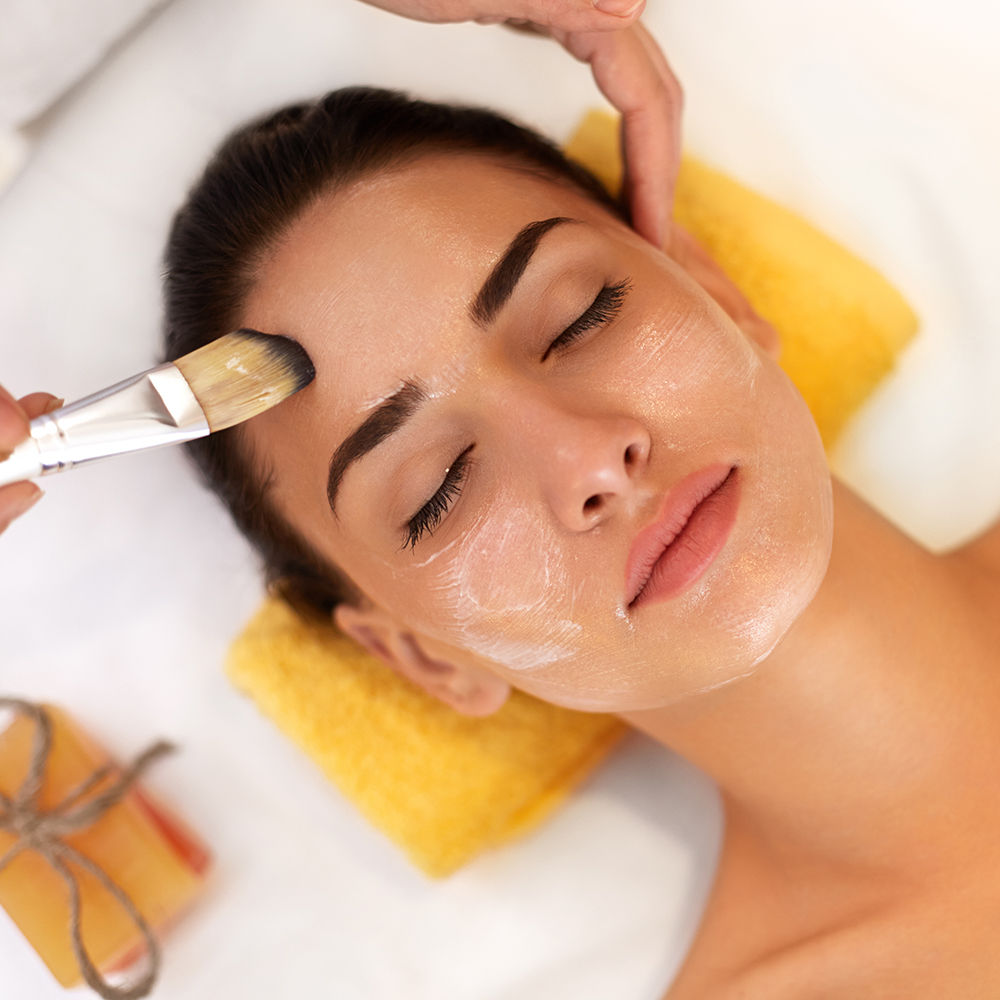 SENSITIVE SKIN FACIAL
Sensitive skin can be caused by a variety of factors like environmental damage, rosacea, acne, laser treatments or by natural disposition. Facials for sensitive skin use gentle procedures and hypoallergenic organic products that are appropriate for irritation-prone skin. If you have sensitive skin, your skin will be purified, cleansed and calm after your facial. Facials for sensitive skin can improve complexion, reduce inflammation and boost your skin's immunity which will help prevent future irritations. For a sensitive skin facial, expect gentle touch and products with soothing ingredients such as natural fruits and plant elements and sea-derived extracts to be used. Light enzyme peels may be used to exfoliate, followed by a soothing serum and mask. Many sensitive skin facials conclude with a moisturizer formulated to reduce redness and calm inflammation. Because your skin is so sensitive, your aesthetician may avoid doing any extractions. Sensitive skin facial treatments require a personalized approach, so clients should consult with their aesthetician ahead of time about concerns.
Rose, chamomile and neroli are great ingredients for sensitive skin facials. Read more about sensitive skin facials in Spafinder's blog post, What is a Sensitive Skin Facial? To learn more about facials of all types and what might be right for your skin, read Spafinder's guide to Which Facial is Right For Your Skin? To find a treatment provider near you or to get more information on treatment types, click one of the Facial Services on this page.
MORE FACIALS AND SKINCARE IDEAS
LEARN MORE ABOUT FACIALS AND SKINCARE
Top 2021 Massages for Much-Appreciated Relaxation

The endless wellness benefits massages provide are impressive, yes, but that's not the only reason to book one. Here are our top 5.

Greater Palm Springs; Celebrity Haven & Luxury Spa Getaway

These fabulous Palm Springs spas and resorts have everything in place to make your wellness getaway luxurious, fun and safe.

Mom Deserves a Massage for Mother's Day

This Mother's Day, do a little bit more than just breakfast in bed and give the moms in your life a massage, facial, or special spa day.