Spafinder Single Use Card Balance Inquiry
If you have a card with 19-Digit Card Number, enter as it appears on the back of the card along with the 4-Digit PIN to see the remaining balance. You may also need to remove the tab on the back of the card to reveal PIN number.
[spafinder_balance_inquiry_legacy]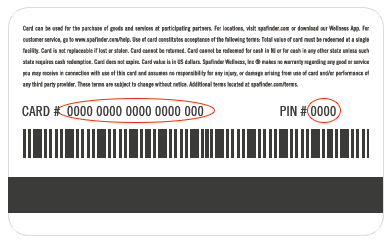 Don't have a 19-Digit Card number? To obtain information on your Card, contact a representative at 800.255.7727 or email: customerservice@spafinder.com
If you have a Card without a PIN your card is good at all participating Spa and Wellness locations.
For your security, card balances without a PIN are not available for online inquiry.