New Spafinder Card Announcement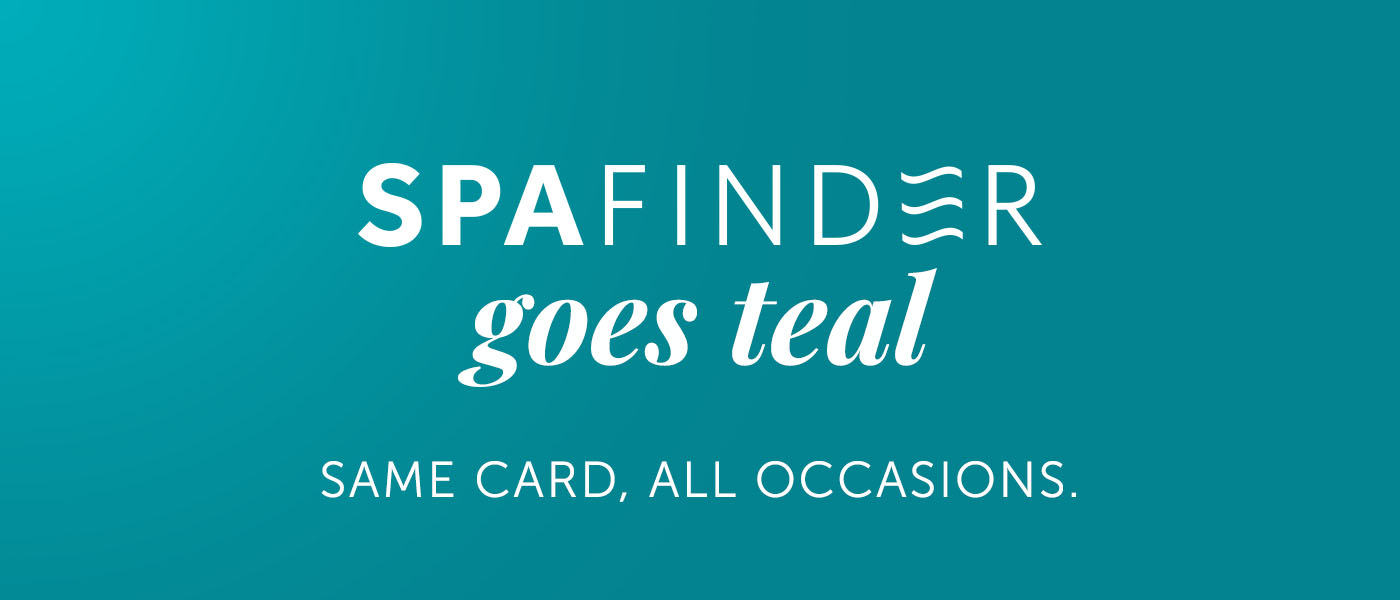 Can you feel the calm of our new Spafinder Gift Card? Our design team has been tinkering with designs and this year we are announcing the launch of our soothing teal Spafinder Gift Card.
We're excited to say this new card has launched at retailers and now you can expect to see both the marble and the teal card in gift recipient hands throughout the year.
Expect the same check out process and same check balance process with each.
WHAT YOU NEED TO KNOW
Customer presents the Spafinder Multi-Use Card.
Swipe or hand key in the Multi-Use Card through your POS system.
Enter the transaction amount.
Your POS automatically debits the charge from the amount on the gift card.
Payment is received within 2 business days through your merchant processor
Click on the video below for a quick recap of the process.
HOW TO REDEEM SPAFINDER GIFT CARDS
FREQUENTLY ASKED QUESTIONS
How quickly will I start receiving Multi-Use Cards at my business?
Spafinder Multi-Use Cards are sold on Spafinder.com and through retail partners. We also sell our cards through our B2B channels as well as customer reward and incentive partners. Moving forward, you will see customers with these cards coming in at anytime. To download redemption instructions for Spafinder Cards, click here.
How quickly will I receive payment?
In approximately two business days, payment is received through your merchant processor.
Does the payment come from our credit card processor or from Spafinder into our bank account?
The payment will be from your credit card processor. On your statement, it will be listed "Private Label" . This is similar to how you see other product types: Visa Signature, Visa Debit etc.
What if I have additional questions?
Please email sfpp@spafinder.com.
I use a Square Reader/Swipe, Verifone, Paypal Point of Sale Application (POSA). I am receiving error messages when I swipe my account setup card. What should I do?
Please email sfpp@spafinder.com. Include your name, contact number, business name and specify your point of sale system. Once resolved, we will reach out.
You may contact us by phone at (866) 569-0449 between the hours of 9AM and 6PM, EST Monday-Friday and a representative may verify the process you are using to redeem our multi-use cards, as well as gather any other relevant information so we may determine the root cause of the issue.
How do I check the balance at POS?
Simply swipe or hand key in the card in your POS to verify the balance or call 855-521-1743. You can also visit www.spafinder.com/pages/card-balance-inquiry/ to verify the balance.
If there is a refund needed, does the spa issue a credit back to the card?
No. This is a closed loop card and cannot be reloaded.
Can the cards be hand keyed in anyway?
Yes, most point of sale (POS) systems should allow for manual entry.
Can the cards be redeemed if keyed in on Spafinder Partner Portal in case of an issue with the point of sale (POS) system ?
No, the partner portal only supports Spafinder Single-Use Cards. Multi-Use Cards can only be processed through your point of sale (POS) system.
If fully redeemed, should I hold on to the customer's Multi Use Card or E-Gift Card?
No, you will not need to hold on to the Multi-Use Cards, even if fully redeemed. Just like other debit or credit cards you would give the card back to the client.
Do I need to issue a credit back to the customer?
No. The balance remains on the card.
What if the total sale is higher than the card balance?
If the funds are insufficient to cover the total sale, the cardholder can complete the purchase with a second payment method.