Gorgeous Hair Starts Here: 5 Tips for a Healthy Scalp
Published: Thursday, January 14th 2016
---
The cold winter months take a toll on our skin—and while we can be pretty good about switching up our skin-care products and slathering on extra body lotion when temperatures dip, there's one aspect we easily forget: our scalp.
Vickie Vidov, celebrity hairstylist and owner of The Vidov Salon in NYC's West Village (whose clients include Julianne Moore), knows that paying attention to a healthy scalp is the trick to achieving luscious locks. Here, she gets to the root of getting gorgeous hair, sharing five tips to maintain a healthy scalp this winter season.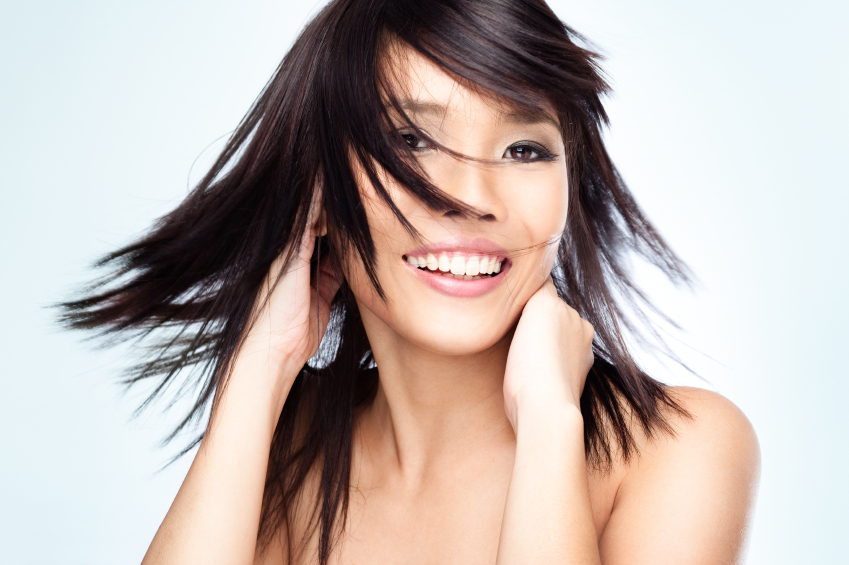 Exfoliate: "Ask your stylist to provide you with regular scalp dermabrasions (shampoos that focus on removing buildup from your scalp) and scrub exfoliators," Vickie says. "We often shampoo and condition only the hair shaft, and we forget the scalp. We see incredible growth happen when we use an exfoliator to clear the pores on the scalp."
Each pore possesses up to three hair follicles and some may be hiding due to product or build up. Clear the pores in the scalp and allow the follicle to breathe and grow strong, thus creating a thicker mane.
Scalp Oil Treatments: "This moisture carries over into the hair, increasing scalp micro-circulation and the delivery of essential nutrients to the hair bulb, creating soft locks!" Vickie continues.
Give Yourself a (Vigorous) Massage: Massage stimulates the blood flow to the scalp, promoting growth—"so don't be afraid to massage your scalp with the same level of strength and fervor that your stylist uses in his/her sink," notes Vickie.
Quality Counts: Products that market themselves as "great smelling and fragrant" or "shampoos that create bounce and shine" aren't always the best for your scalp, Vickie shares. And while it's okay to use them every so often, try to stick with high-end salon products like Rene Furterer or Oribe. "Just like you shouldn't eat burgers and fries every day, you should avoid using 'junk food for your hair,'" she continues.
Take Your Scalp's Temperature: "Your scalp is the barometer of overall health," says Vickie. "If something is wrong in the body, your hair reacts and focus goes elsewhere, not the scalp. So if you start to see that you are losing hair or that your scalp is flaky or itchy, see your dermatologist or general practitioner. It is often a warning sign."