14 Things You Should Know Before Getting Botox
Published: Monday, September 30th 2013
in Beauty
---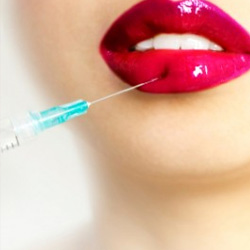 Thinking of taking the plunge and trying Botox? While it's not for everybody, some choose to take this route in the anti-aging process—and we believe the more you know, the better off you are. We spoke with Nicole Contos, CEO and owner of NYC's Smooth Synergy cosmedical spa, who provided these following tips you should be aware of before getting Botox:
Botox blocks the nerve impulses to soften wrinkles and fine lines.
Know the side effects. They are going to be generally mild: short-lived swelling, redness, and possible bruising at the injection site may last up to a couple of days.
It is a very quick procedure. The discomfort with Botox is minimal. It takes a few days for the results to become apparent.
Go conservative; you can always get more.
The most common areas to get Botox are the forehead, crow's feet, and glabella (between the eyes—this is a strong muscle possibly needing a bit more within two weeks).
It generally takes up to two weeks before Botox takes effect.
The Botox treatment lasts approximately three to four months, possibly longer.
It can be preventative. So if you are not fond of wrinkles, you may want to consider getting Botox before wrinkles set in.
Botox is not just for wrinkles. It is also used for excessive underarm sweating (hyperhidrosis) and migraines. It may also help improve a gummy smile.
Don't partake in strenuous activity or lie down within four to six hours after treatment.
Avoid aspirin, ibuprofen, and vitamin E within 72 hours of getting Botox to decrease the possibility of bruising.
Pre-treat with arnica pills and post-treat with arnica gel topically.
If you have an event, consider having a treatment three weeks before.
There are medications to possibly discontinue before treatment. Please check with your doctor.