Girls' Night In: 3 DIY Fall in New England-Inspired Spa Treatments
Published: Tuesday, November 1st 2016
in Beauty
---
The cooler temps are perfect for enjoying a girls' night in and nothing goes better with wine, cheese, and rom-coms than a little DIY spa action. Use these three DIY fall-inspired spa treatments from luxury spas in the Northeast for the perfect fall girls' night in!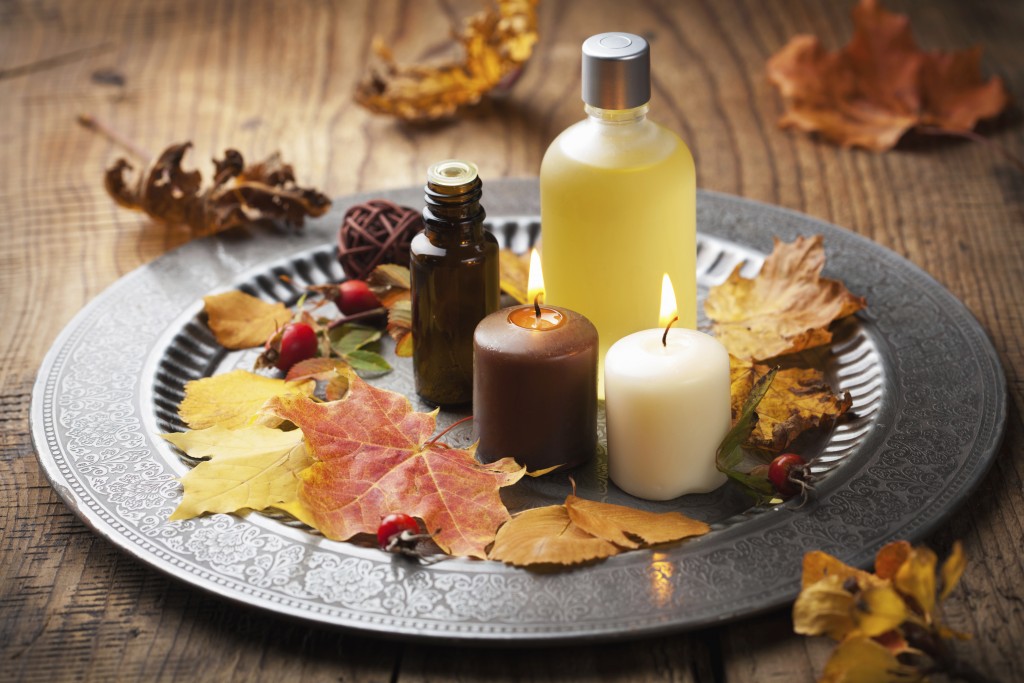 Organic Pomegranate, Pumpkin & Honey Facial from The Mayflower Grace, Washington, CT
This facial works to re-balance the skin's pH, deeply hydrate, leave you with a natural glow.
1/4 cup raw rolled oats
1/8 cup Greek yogurt
1 tablespoon organic honey
1 tablespoon organic pumpkin
1 tablespoon organic pomegranate juice
Mix all ingredients together. Leave the mask on for 10-15 minutes and then remove with a hot towel. Any mask leftover will keep fresh in the refrigerator for up to 3 days.
Autumn Seasonal Offering from The White Barn Inn in Kennebunkport, ME
This full-body treatment blends a little seasonal cinnamon with honey, jojoba, lemon, and Maine sea salt in order to exfoliate from head-to-toe. The treatment at the spa is completed with a full-body massage with Kennebunk River stones.
1/2 cup Maine sea salt
1 tablespoon jojoba
1/2 teaspoon cinnamon
Squeeze 1/2 lemon
1 tablespoon organic honey
Blend ingredients together and apply to the body from head to toe. Rinse well in the shower and apply a favorite moisturizer rich in Shea butter.
Sand and Sea Salt Pedicure from The Vanderbilt Grace Hotel in Newport, RI
Leave your feet smooth and polished with the luxurious pedicure.
1 cup sand (can be purchased from a craft store)
1 handful sea salt
Sunscreen
Pour the sea salt and half of the sand into the bath and let feet soak for several minutes. Apply the remaining sand to damp feet and legs, polishing away rough sandal feet and post-summer blues. Rinse feet, towel dry and then take a quarter size dollop of sunscreen and massage into the legs and feet. Polish as preferred.