3 DIY Remedies Inspired by Top Spas, Featured on Dr. Oz
---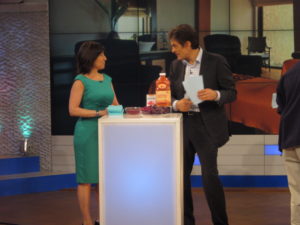 While we love experiencing real-deal treatments at luxurious spas, we also love creating the spa experience at home with fun DIY spa recipes when we can. Check out these three recipes that were inspired by three real-deal treatments: Caudalie Vinotherapy Spa's Grand Facial treatment at The Plaza Hotel in New York City; the spa at The Ritz-Carlton Dove Mountain's Desert Rain Vichy Exfoliation treatment in Tucson, Arizona; and Mii amo Spa at Enchantment's Milk and Honey Bath treatment in Sedona, Arizona. And, be sure to tune in to see SpaFinder's own Sallie Fraenkel on The Dr. Oz Show today, Tuesday, March 27! Check out parts one and two of the DIY segment!
DIY Facial Mask Recipe
This recipe is inspired by Caudalie's Grand Facial treatment ($185) at Caudalie Vinotherapie Spa at the Plaza in New York City. This entirely manual service is Caudalie's cult treatment and works for all skin types. It relaxes your features, restores your radiant complexion, regulates moisture levels through a long, relaxing massage, accelerates cellular renewal and improves your skin's texture.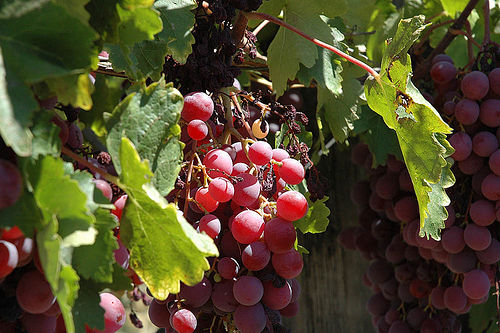 Ingredients:
1 cup seedless red grapes
1 cup fresh cranberries
2 tsp grapefruit juice
1 envelope unflavored gelatin
Instructions:

Mix ingredients until the mixture becomes paste-like. Cover and refrigerate for 45 minutes and let it thicken. Remove from the fridge and let sit about 10 minutes. Spread the mixture on clean, dry skin, avoiding the eye area. Relax for 15 minutes, then rinse off with warm water. *Note: You can apply the paste with your hands, a paintbrush, makeup brush or pastry brush.
Health Benefits of Grapes:
The fruit acid from the grapes acts as a gentle exfoliant
The grapefruit juice acts as a toner
The cranberries are a rich antioxidant harboring a one-two punch of vitamins A and C to help with collagen production
Grape seeds are the most powerful antioxidant in the plant world
Grapevine stalks provide nutrients that help with anti-aging
Ingredients from grapevine saps are great for dark spots
Have a glass of wine after your facial ─ A glass of red wine in moderation can raise good cholesterol while lowering bad cholesterol and can prevent blood clots
DIY Brown Sugar Body Scrub Recipe (Makes 1 cup)
Straight from The Ritz Carlton, Dove Mountain, in Tucson, Arizona, this recipe is inspired by its Desert Rain Vichy Exfoliation treatment ($155). Like rain falling from the sky, this luxurious water treatment is detoxifying, hydrating and intensely relaxing, both spiritually and physically. The Vichy shower includes an organic body scrub and hydrating body cream of your choice. Make your own scrub with the recipe below!
1 cup brown sugar
½ cup sweetened almond oil
1 tsp vitamin E
1 tsp vanilla extract
Instructions:
Simply combine all the liquid ingredients together, then mix in the sugar. Use in the shower, rubbing it into your skin in circular motions. Rinse sugar off (don't wash the oil off though!), and your skin should be silky smooth and well-moisturized.
Once you've crafted your delicious sugar scrub, store it in a Tupperware or a shallow glass container with a lid. You can also substitute any other oil suitable for skin (oils made from nuts and fruits are great) in place of the almond oil, if you'd like. In place of vanilla extract, you can use your favorite essential or fragrance oil, like jasmine, my favorite!
The scrub should last around a month, according to the Ritz-Carlton, Dove Mountain, and feel free to add a few drops of tea tree or rosemary essential oils, which are natural preservatives that may make the scrub last a bit longer.
Benefits of Brown Sugar:
Not only is brown sugar tasty, but it's great for the skin too
Sugar scrubs are generally gentler than salt scrubs, and they aid the skin in the exfoliation process and removal of unwanted dead skin
Sugar contains natural acids that work on a chemical level to dissolve dead cells
Sugars also help in lifting away dirt and excess oil and even help with circulation
SpaFinder's DIY Milk and Honey Footbath Recipe
This recipe is inspired by the Milk and Honey Bath treatment ($220) at Mii amo at Enchantment in Sedona, Arizona. The Land of Milk and Honey ritual? is the ultimate skin nourishing spa treatment with a tradition that dates back to Cleopatra. The spa's 90-minute treatment begins with a gently exfoliating antioxidant orchard fruit scrub, followed by the sensory delight of a rich emollient honey lotus milk bath. The treatment concludes with a massage using the spa's special moisturizing body butter. Try this DIY recipe below!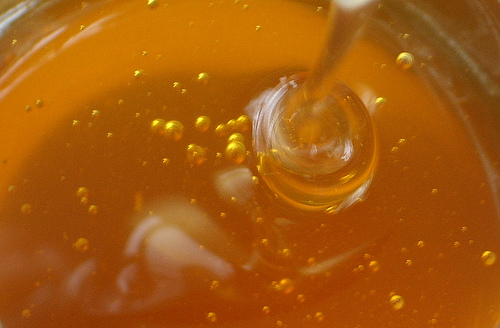 Ingredients:
3 tbsp raw honey
1 tsp vanilla extract
2 tsp baking soda
1 tsp ground cinnamon
1 orange, juiced and zested
1 cup powdered milk or fresh whole milk (whatever is on hand)
Instructions:
Mix ingredients. Fill foot soaker or tub with warm water and then pour in mixture. Soak for 10-15 minutes.
Benefits of Ingredients:
Milk prevents premature aging, shrinks pores, replenishes dry skin, relieves red spots, reduces skin irritation and can even help heal wounds
Honey helps lock in moisture and has antioxidant and anti-microbial properties that aid skin in retaining a moisturized glow and restoring PH balance; it can also be used as a great anti-septic on the skin for cuts or ailments and help with athlete's foot
Cinnamon assists in building circulation and brings blood and nutrients to the skin's surface
The aromatic properties of the orange will awaken the senses and give you that extra-needed energy