4 Simple Hairstyles to Survive a Harsh Winter
Published: Monday, December 14th 2015
in Beauty
---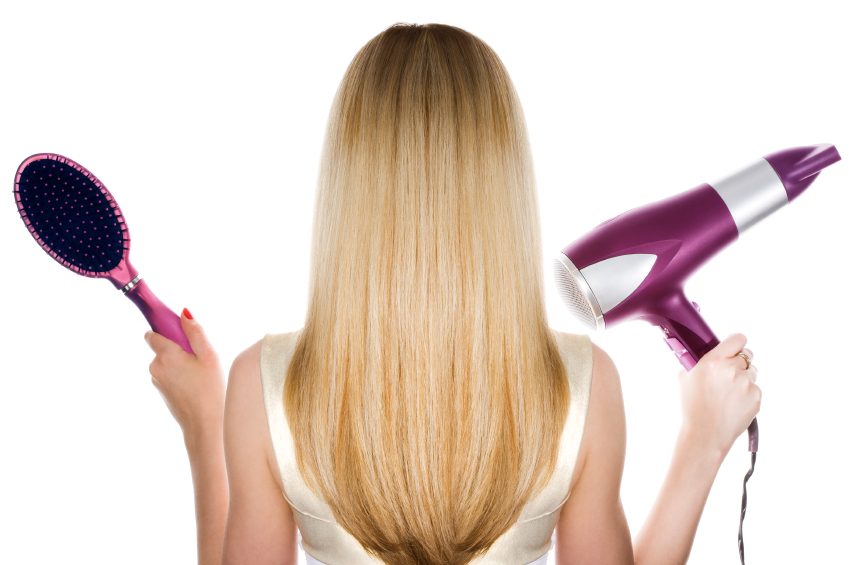 If there's one thing I know, it's this: Hat hair does not look cute. Neither do dry tresses, greasy windblown locks, or (horror of horror!) hair static. So what to do when it's cold outside? We're counting on these four simple hairstyles from Aussie's celebrity stylist Sarah Potempa to help us get through a harsh winter. Here, Sarah uses some of her fave Aussie styling products to share three-step 'dos paired with typical cold-weather wardrobe looks.
Your winter hair survival guide awaits:
1. Winter wardrobe: fur vest
Fur or fuzzy vests can look great but are also the cause for tangles and static (not cute). Make your hairstyle as equally glam as your attire. Per Sarah:
Brush hair up in to a high ponytail.
Spray Aussie's 7n1 Dry Shampoo to add texture to the ponytail.
Twist hair around and secure with large bobby pins.
2. Winter wardrobe: chunky sweater
Stay cute while you're cozy, with an effortless hairstyle that looks like it took way more effort than it actually did. Sarah says:

Prep your hair in the shower by using 3 Minute Miracle Moist to deep condition.
Once hair is dry, separate into two even sections and tie together like a standard knot.
Repeat knot pattern and tie with elastic.
3. Winter wardrobe: beanie
Embrace your inner supermodel and sport a beanie while flaunting your tresses—it's a win-win: You stay warm and look fabulous. Sarah's steps:

Using the Beachwaver™ S1, clamp on the ends of the hair and press the arrow to go away from your face. 
To create smooth waves, spray Aussie's Sprunch Hairspray on the On Set Styling brush and smooth through the curls.
Throw on your beanie and be on your way.
4. Winter wardrobe: "Funky" Sweater
We're thinking ugly Christmas sweater here, or that one you just can't bear to throw away. This gorgeous hairstyle will distract people from the actual sweater. Sarah spills:

Add Aussie's Mousse + Leave In Conditioner to roots of the hair and section hair in to three pieces.
Create a "waterfall braid" by French braiding, but leaving one strand out each time. Continue the braid around twice.
Take the remaining hair and create a loose, three-strand braid.