5 Skin-Care Tips to Prevent & Heal Sun Damage
Published: Wednesday, August 24th 2016
in Beauty
---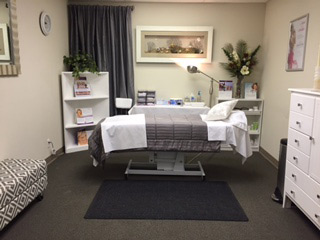 We all want a radiant complexion. But sun-damaged skin? That's an entirely different story. And as every beauty aficionado knows, the sun's harsh rays can wreak havoc on your complexion, whether it's 90° and sunny or -2° and cloudy). Prevent—and heal!—sun damage with these five skin-care tips. Froozan A. Sharifzada, RN, CRNA, MSN, DNP, CNS, of vivaMD Medical Spa, Weight Management & Wellness Center, shares how.
• Avoid the sun between 10 a.m. and 4 p.m., when rays are at their strongest.
• This goes without saying, but sunscreen is your beauty BFF. Froozan recommends wearing at least SPF50—and emphasizes re-applying every two hours.
• Load up on vegetables and fruits that are rich in antioxidants and can help eliminate free radical damage in the body. (Strawberries, raspberries, blueberries, and green, leafy veggies are your best bet.) Note though: Your amount of veggies should be more than fruit as a result of fruit's higher sugar content, Froozan says.
• Skip milk or sugar in your tea or coffee due to their lack of antioxidants.
• Head to the kitchen. Here you'll find amazing skin-care products like…cucumbers. Yes, you read that correctly. The following (amazing) recipe from Froozan is inexpensive and "the best natural hyaluronic acid." Simply smash real cucumber in a blender or food processer (leave the skin on). Apply the mixture on your face and place a cheese cloth over it.
VivaMD, within close proximity of the historical Mission San Jose of Fremont, California, is dedicated to providing locals with health and beauty care via numerous programs, classes, and services. Ample offerings comprise everything from non-surgical treatments like medical weight loss, Botox and injectables to laser skin resurfacing, body contouring, and more.