Anti-Aging from the Inside-Out – Personalized Cell Therapy
Published: Monday, November 7th 2011
in Beauty
---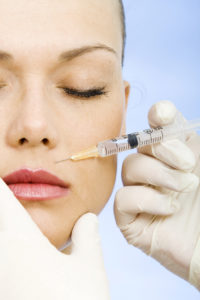 Anti-aging products and treatments are everywhere—and ever-growing. It seems like each week, another cream, treatment, miracle pill or you-name-it is coming out and promising to vanish our spots, smooth our wrinkles and make us all look beautiful and young.  Among the products out there, perhaps the most innovative of these new measures comes in the form of a new injectable called LAVIV™ .
Developed by Fibrocell Science and named one of Allure Magazine's 2011 Beauty Breakthroughs, Laviv is the first and only FDA-approved personalized cell therapy, made up of collagen-producing cells called fibroblasts, which are isolated and grown from your skin cells, and a mixture of water, sugars, vitamins, amino acids and salts. Antibiotics, amphotericin and gentamicin, bovine serum and dimethyl sulfoxide are used during processing, and trace amounts of these ingredients may be present in LAVIV, the company's website says.
The Treatment
The treatment begins with a dermatologist taking a small sample of the cells from behind a patient's ear, then sending the sample to the Fibrocell Science lab in Exton, Pennsylvania, where it is multiplied and frozen. Once your personalized product is ready, you can schedule an injection appointment with your physician; the product is typically administered in three sessions, spaced in intervals of three to six weeks. Results lasted a full six months following the final injection during the clinical trials.
Benefits
Laviv uses your body's own resources to create a more youthful appearance, so the body recognizes the cells as its own and the chance of an allergy greatly declines. There is less of an upkeep since results typically last longer than more conventional fillers, however when you are ready for another treatment there is a bank of your cells waiting at Fibrocell that can be overnighted to your practitioner at any time.
Things to be Aware of
It's important to note that this is not a treatment for someone who wants to see immediate results since it's not your typical dermal filler; results can be seen after the third injection, which is approximately three to four months from when you begin. Something else that is very important to know is that since these injections are personalized, LAVIV is not transferrable, meaning you can't use anyone else's product and vice versa.  Currently, the product is only available through board-certified dermatologists and plastic surgeons who have completed a Fibrocell-approved training program, so make sure your doctor is certified and trained. The most common side effects include redness, bruising, swelling and irritation, occur at the injection sight and usually go away within one week.I personally agree with Allure in that this is a total Beauty Breakthrough and will definitely be keeping LAVIV on my radar in the years ahead!
What do you think? If you're a dermal filler fan, would you give LAVIV a try?