Anti-Aging Gets Even Younger: Preventing the Signs of Aging in Your 20s and 30s
---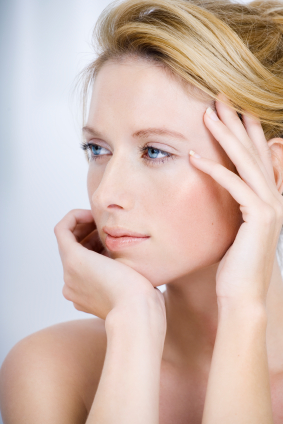 Good news: numbers show that the aging population continues to increase year after year, meaning more and more people are living longer, healthier lives. Yes! Health and wellness prevails! According to the Administration of Aging, the 65+ population will be about 72.1 million in 2030, which is more than twice the number in 2000.
But just because we're all living longer doesn't mean we want to actually look the part! Luckily for us, there are more anti-aging products on the market now than ever before, and this trend shows no sign of slowing down. But don't be fooled! The desire to maintain a younger look doesn't only pertain to the older population. It also hits home for 20- and 30-somethings who want to fight the signs of aging before they even begin. It's no secret that anti-aging products and spa treatments are becoming popularized by a wider gap of consumers. Now it's up to you to get informed about anti-aging and find the treatment that's best for you.
If you're in your 20s:
According to Dr. Rebecca Baxt, board-certified Manhattan and New Jersey dermatologist, refraining from sun exposure is a must, and the best time to start this habit is when you're in your twenties. If you think sunblock is only important in the summer months, you might want to think again. Dr. Baxt advises us to wear sunscreen (spf 30, while reapplying throughout the day) during all seasons. Tip: powder sunblock is great to keep in your handbag for easy and convenient reapplication! You may be thinking that applying sunblock on a daily basis is a little excessive, but it'll only benefit you in the long-run. Your girlfriends might make fun of you for it, but twenty years from now when you look much younger than they do, you'll be thanking yourself.
When it comes to spa when you're in your twenties, facials will help do the trick in preventing signs of aging. Facials are great anti-aging treatments for those in their 20s simply because they improve the overall wellbeing of the skin and help eliminate unwanted skin blemishes; particularly acne.
Learn more about the endless benefits of facials here.
Spas We'd Recommend:
With so many anti-aging treatments out there it can be hard to navigate a spa's menu to find the best one for your specific needs.
Not sure which anti-aging spa treatment is best for you? No sweat. We've got it covered.
Check out Recharge Medical & Day Spa in San Francisco, California.
Here, you can receive microdermabrasion treatments, which help brighten and exfoliate the skin and lessen the appearance of an uneven skin tone caused by large pores, acne scars, sun spots, or blackheads.
Find other SpaFinder Wellness locations that offer facials near you
If you're in your 30s:
Dr. Annie Buinewicz shared that it's highly recommended for ladies to maintain skin texture and tone at this age. Once again, microdermabrasion is common, as well as laser skin resurfacing with IPL (a treatment used to help restore the skin's young appearance) or fractionated laser treatments. Dr. Buinewicz also informed us that many women in their thirties (and even in their 20s, too!) receive Botox treatments to prevent fine lines in the skin, such as crow's feet (skin wrinkles on the outer corners of the eyes), from forming.  Additionally, dermal fillers are gaining popularity. These treatments improve the nasolabial folds (your "smile" and "laugh" skin lines!) and accentuate lip-fullness.
Throughout your thirties, vitamin-enriched facials are essential. Antioxidant treatments are what help to prevent those wrinkles and lines we fear as we age. The most important vitamins at this age are vitamins C and A, which reduce skin damage and help to clarify the skin in general. You'll also want anti-aging serums, including Retinol, which are vital in restoring and maintaining your skin's natural glow.
Spas We'd Recommend:
Check out Lapis, the Spa at Fontainebleau in Miami Beach, Florida.
Here you can enjoy Age-Defying and Antioxidant Vitamin Pack facials.