The Best of Asian Beauty Products: 10 Big Brands
---
When it comes to anti-aging and skin care, there are as many schools of thought as there are people in the world. In many Asian countries, skin care and cosmetics are taken seriously, as most believe beauty begins with healthy skin.
Generally, skin care in Asian countries involves striving for a light, bright and shiny complexion (since in that culture, tanned skin is often associated with farm work or having to work outdoors) – a stray from Western trends, which tend to value tan and matte skin. Products are also multifunctional, like BB creams, which act as a tinted moisturizer containing SPF, or oils that remove makeup and care for skin.
Here are 10 big brands that were created to address skin care concerns that are big in Asia and have evolved to cater to women around the world.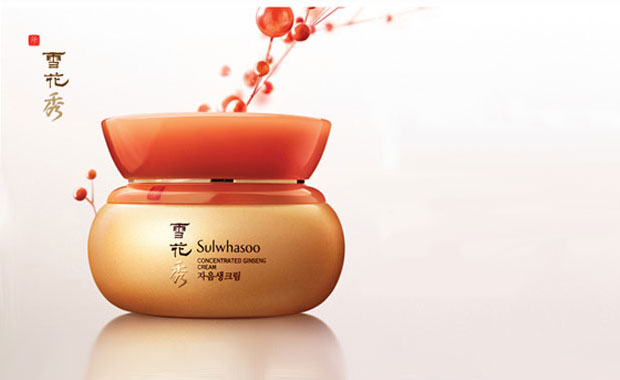 Sulwahsoo: Ginseng Wisdom
This Korean herbal medicinal brand embodies the wisdom and esthetics of Sangseng, the ultimate harmony between opposite energies, and has been around since the early 1970s. A trusted and popular brand with middle-age and older women, Sulwahsoo has built upon years of research on an age-old medicinal remedy: ginseng.
We love: Concentrated Ginseng Cream: Formulated with the roots, berries and water of rare six-year-old Korean ginseng, this treatment stimulates cell regeneration to revitalize and ultimately restore youthful-looking skin. Additional Korean herbs like milk-vetch and white mulberry promote an ageless complexion, as jojoba, avocado, mango seed and sunflower oils moisturize and condition for soft, smooth skin. 60 ml, $220 at Neiman Marcus, Bergdorf Goodman and Sulwahsoo.
Image courtesy of Sulwahsoo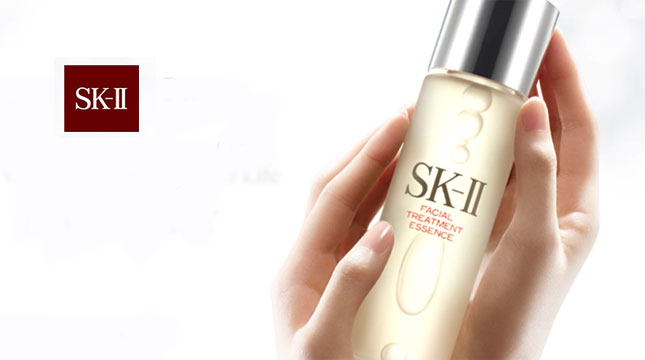 SK-II: Founder of Pitera
Research on SK-II Pitera, the secret ingredient in SK-II products, began in the 1970s. Looking for a naturally derived product that would clarify and beautify skin, the ingredient was stumbled upon by chance when the company noticed that sake brewers had soft and youthful hands. Containing vitamins, amino acids, minerals, organic acids and other ingredients, Pitera comes from a particular yeast strain and helps with texture, firmness, radiance, spot control and wrinkles.
We love: Facial Treatment Essence: This Pitera-rich product by SK-II moisturizes to improve texture and clarity for a glowing complexion. Containing over 90 percent pure Pitera, it also helps stimulate the natural renewal process to rebalance your skin. 150 ml, $155
Image courtesy of SK-II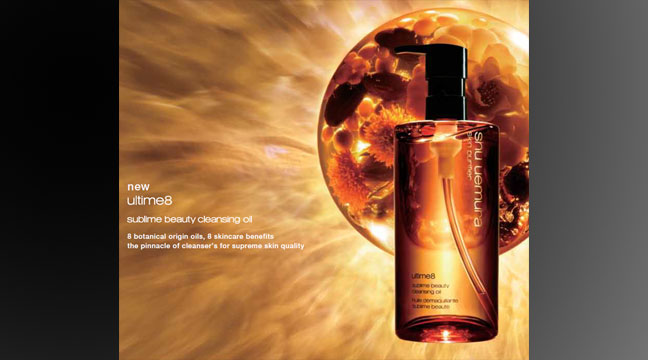 shu uemura: Japanese Cleansing Oil Pioneer
"Beautiful makeup starts with beautiful skin," said Shu Uemura, makeup artist and founder of the Japanese skincare and cosmetics brand. The cleansing oil, renowned for being a multitasking makeup remover, cleanser, purifier and protector, is the 52-year-old brand's most emblematic skincare product. Since it's creation in 1967 as Unmask, the oil has evolved over 19 variations, with ultime8 set to hit stores this August.
We love: ultime8: Named for its eight botanical oils and eight skincare benefits, this cleansing oil is light and refreshing. Jojoba is for skin renewal, olive for anti-oxidation, camellia for nourishment, ginger root to reduce inflammatory and oxidative reactions (wrinkles), safflower to promote the skin barrier function, soy to support blood circulation and Shea butter to brighten. 150 ml, $42 or 450 ml, $90 at www.shuuemura-usa.com (beginning in August 2012).
Image courtesy of shu uemura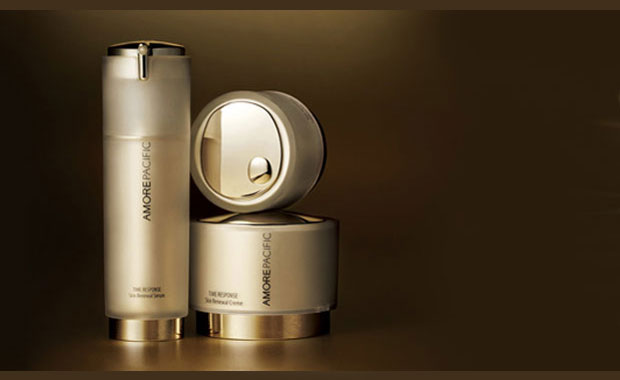 AMOREPACIFIC: Korean Classic
The skincare brand that emerged in South Korea in a time when none existed, my grandma says, is AMOREPACIFIC. The brand blends rare and potent Asian botanicals, like green tea, six-year-old Korean ginseng, matsutake mushrooms and nutrient-rich bamboo sap, with cutting-edge technology and a global beauty philosophy. It's also the first skincare company to use green tea extract from its own green tea gardens, which sit at the foot of Halla Mountain on the Pacific Isle of Jeju.
We love: Moisture Bound Skin Energy Hydration Delivery System: I love keeping this bamboo sap-based, oil-free mist at my dry office desk for a quick moisture boost. Also contains water lily extract and ginger root extract; 2.7 fl. oz., $35 at AMOREPACIFIC and Sephora stores. We also love the newly reformulated Time Response Skin Renewal Gel Crème; 1.7 fl. oz, $450 at select Neiman Marcus stores, Bergdorf Goodman, AMOREPACIFIC Beauty Gallery and Spa (NYC).
Image courtesy of AMOREPACIFIC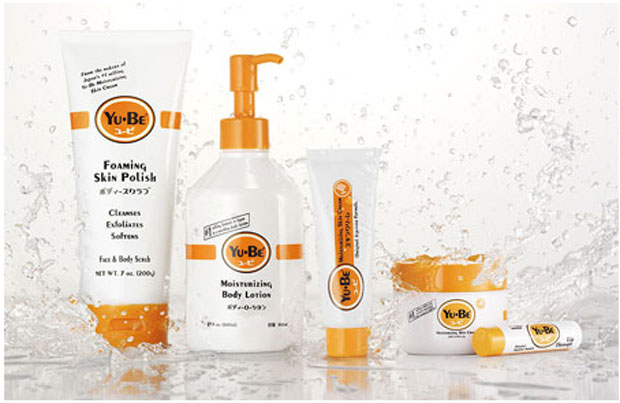 Yu-Be: Japanese Moisture Miracle
Around for half a century, this pharmacist-founded brand is best-known for its medicated Moisturizing Skin Cream, the number-one selling cream in Japan that even Mt. Everest climbers turn to, to hydrate parched, dry skin. Yu-Be now has a few other products to tout, including a moisturizing body lotion, foaming skin polish and lip balm stick. The glycerin-based cream is enriched with Vitamin E, Vitamin B2 and camphor, which soothes irritation and stimulates blood circulation to improve the overall health of skin, and the scent fades rather quickly.
We love: Yu-Be Moisturizing Cream: goes on silky smooth and is anything but greasy. The refreshing camphor scent is noticeable at first, but fades to no scent at all pretty quickly. 2.5 oz., $25 at yu-be.com and Sephora.com. We also love Yu-Be Lip Therapy – goes on smooth and lasts; .15 oz. stick, $5 at yu-be.com
Image courtesy of Yu-Be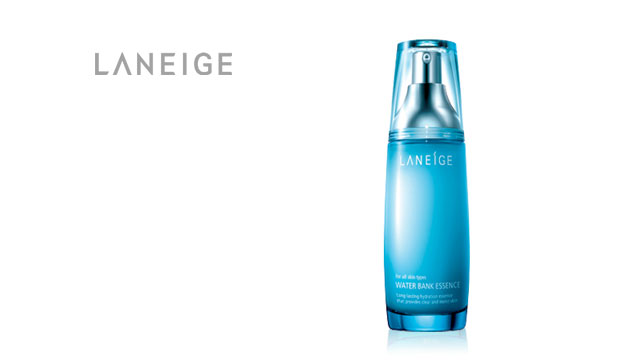 Laneige: Hydrate with 'Natural Snow'
Meaning "natural snow" in French, this Korean brand pursues the artistic sense of snow crystals with hydrating products geared towards younger women between ages 24 and 32. Laneige scientifically studies water for optimal hydration and moisturizing of healthy skin. Packaging is clean and fresh, just like the product inside.
We love: Water Bank Essence: A long-lasting moisturizer with mineral water, chestnut extracts and seaweed extracts to promote turnover of dead skin cells. 60 ml, $30 at select AMORE Shops in the U.S. (about 50 locations carry this). We also love the line's Power Essential Skin Refiner Moisture; 200 ml, $25 at select AMORE Shops in the U.S.
Image courtesy of Laneige
Shiseido: Rainbow Pow[d]er
Established by Arinobu Fukuhara, former head pharmacist to the Japanese Imperial Navy, in 1872 as Shiseido Pharmacy, the brand introduced rainbow face powder to Japanese women decades later in 1917. White face powders were the norm in Japan, and the idea of a face powder with seven colors was revolutionary. Before that, Shiseido was also the first to develop a softening lotion in response to lead poisoning from the makeup Japanese women used at the time, which contained white lead. The oldest softening lotion is named Eudermine, and it is still marketed and sold at all Shiseido counters. The brand also just celebrated its 140th anniversary!
Image courtesy of Shiseido (the original rainbow face powder)
Wei East: One of the few Chinese Brands
Wei East combines traditional Chinese herbal medicine to deliver natural skincare treatments. Essential herbs like green tea, red peony root, Tibetan chrysanthemum, reishi mushrooms, pomegranate peel, ginger and soy are used in a variety of the brand's skincare and makeup products. As one of the few Chinese beauty brands out in the marketplace, Wei East has become one of the biggest in the U.S.
Image courtesy of Wei East
FAIRYDROPS: Doll Eyes
Inspired by the desire to enhance her eyes both on and off camera, a Japanese TV personality created FAIRYDROPS, a mascara that features a unique wand and formula that work together to create dramatic, doll-like effects. Now one of Japan's bestselling mascaras with a beyond-loyal following, FAIRYDROPS' conditioning ingredients, colorful packaging, and unique, patented wand are now available exclusively at U.S. Sephora stores. We love how it's water- and sweat-resistant!
Fairydrops Scandal Queen Mascara: $24 at Sephora.com
Images courtesy of Sephora and FAIRYDROPS
Tatcha: Secrets of a Geisha
Tatcha founder Vicky Tsai first introduced a line of gold leaf blotting papers inspired by geishas' techniques for absorbing oil while keeping makeup intact in 2009. The product is based upon a 200-year-old recipe of green tea, Okinawa red algae and rice bran, which Tsai had scholars translate and scientists help formulate into a skincare collection. Made available everywhere earlier this year, Tatcha's collection spans across a variety of products, including camellia cleansing oil, exfoliating enzyme powders, licorice-rich brightening serum, moisturizers and more.
All Tatcha products are available at tatcha.com.
You might also like: