Beauty Product Claims: How FDA Regulations Can Help You Shop Smart
Published: Friday, July 24th 2015
in Beauty
---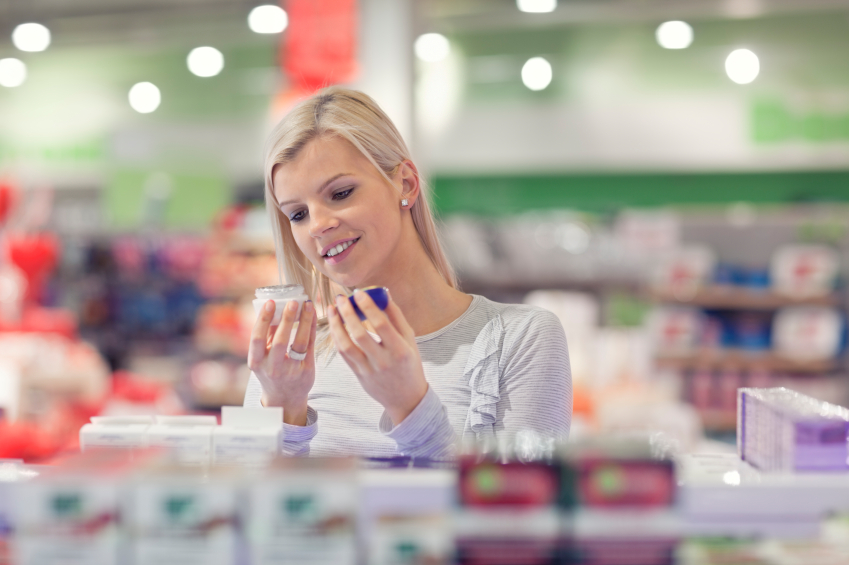 I'm sure you've seen these beauty product claims when shopping for products:
"Banishes acne."
"Antibacterial cleanser."
"Restores hair growth."
As a shopper, it can be tough to separate fact from fiction when shopping for beauty. To help determine if the products you are shopping for are classified as cosmetics, drugs, or both, the Food and Drug Administration monitors the marketing messages, ads, and websites of brands.
Some of the claims the FDA watches for include: products reduce inflammation, regenerate cells, prevent facial muscle contractions, boost activity of genes, or give the same results as injections or surgery. Or, promises of treating medical conditions, such as acne, rosacea, eczema, and psoriasis. The FDA is continuing to broaden its scope of oversight and is being more active in warning manufacturers to become more vigilant and aware of the blurring line between cosmetic or drug classification. The FDA states:
Federal law defines a cosmetic, in part, as a product designed for "cleansing, beautifying, promoting attractiveness, or altering the appearance." The law does not require FDA approval of cosmetics before they go on the market.
A drug is defined, in part, as a product "intended for use in the diagnosis, cure, mitigation, treatment, or prevention of disease," or "intended to affect the structure or any function of the body." Drugs generally are subject to FDA review and approval before they can be marketed.
So, what does this mean when you are shopping?
Products intended to cleanse or beautify are generally regulated as cosmetics.
Products intended to treat or prevent disease, or affect the structure or function of the body, are drugs.
Some products are both cosmetics and drugs. Examples: anti-dandruff shampoos, antiperspirant-deodorants, and makeup with SPF. They must meet the requirements for both cosmetics and drugs.
A few specific references:
Cleansers can no longer claim to be antibacterial as they do not kill 100 percent of germs.
A fragrance marketed for promoting "attractiveness" is a cosmetic. But, a fragrance marketed with certain "aromatherapy" claims, such as the scent helping the consumer sleep, meets the definition of a drug because of its intended use.
Massage oils that are intended to lubricate the skin and impart fragrance are classified as a cosmetic. If the oil is intended for therapeutic use, such as relieving muscle pain, it's a drug.
The consumer section on the FDA's site contains a great deal of helpful information. In addition, consumers can sign up for free e-mail updates from the FDA each time there is an update on the industry page(s) they select.
Keep shopping smart – click here to decode common beauty buzzwords like "hypoallergenic" and "dermatologist tested."