Beauty Technology: The Latest Tools in High-Tech Beauty
Published: Thursday, September 3rd 2015
in Beauty
---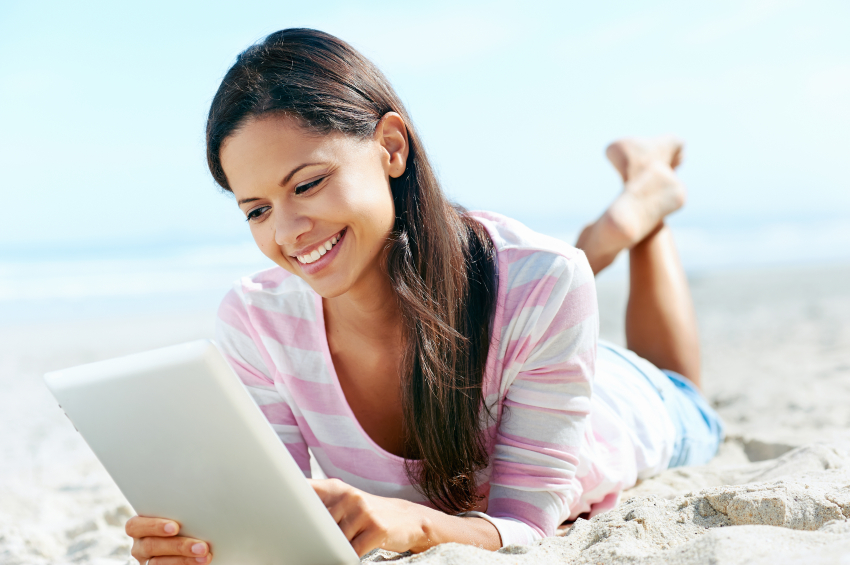 Geek is chic. In the past, when we spoke about beauty technology, it was about ingredients or formulations. Today, when we speak about beauty technology, it is a key enabler to looking great on the go and finding the right product fit for our unique needs. Before I entered the beauty industry, I had the opportunity to experience the power of technology first-hand by leading a software company that focused on apps for mobile devices (when no one even knew what those were!) and later, as one of the first female officers of a Fortune 25 technology company, and seeing technology transform how we work, play, and interact.
Now that we all have technology to put anything we need at our fingertips, gone are the days of navigating blindly down the aisle of Target for a product that we hope can solve an issue. Today, we can pinpoint exactly what will meet our specific needs and where to find it in a hurry. Spafinder named this quest for personalization as a key trend for 2015 and coined the phrase hyper-personalized beauty.
Apps are a key driver in the consumer's desire for personalization. U.S. users now spend the majority of their time (52%) consuming digital media within mobile apps rather than desktop usage or mobile web surfing. (Source: comScore). Beauty apps use technology to deliver completely customized results for instant and personalized purchases. Companies like Vênsette and Glamsquad cater to a clientele that use apps to book services, and want convenient, professional service that often comes to their home. I love the new app, My Skin Authority, for putting a professional skin coach at my fingertips to offer free advice and guidance.
Speaking of coaching, wellness and beauty sites are increasingly offering access to experts either through live chat, Skype, and FaceTime. The experts and coaches can create relationships without actually touching the consumer. At the same time, stores such as Look Boutique, Sephora, and more. are taking lessons from spas and salons by offering beauty bars. The beauty counselors offer personalization and fast results from the bars and customers can often book appointments either online or via an app.
The beauty industry is learning from the success of the fitness industry by creating wearable technology. Morgan Stanley predicts the wearable tech category could top 1 billion devices by 2029. An example is the June wristband from Netatmo that measures sun exposure in real time and is sold at SpaceNK.
Technologies that are crossing over into beauty and vice-versa include medicine, science, and wellness. Some of the interesting things we are tracking:
3D Beauty crossing over into traditional beauty and make-up channels. Mink is a desktop 3D printer capable of creating any color of eye shadow, lipstick, lip gloss, and nail polish.
Vitamin D technology that can be applied topically to the skin to boost D levels naturally and with little effort. This technology is from Skin Authority and may be found here: VitaD Elixir.
Skin Growth Factor technology is being used by dentists to assist in gum growth. Skin Growth Factors occur naturally in the body and were originally used to treat burn patients.