Mother Knows Best: Beauty Tips from SpaFinder Moms
Published: Wednesday, May 9th 2012
in Beauty
by
---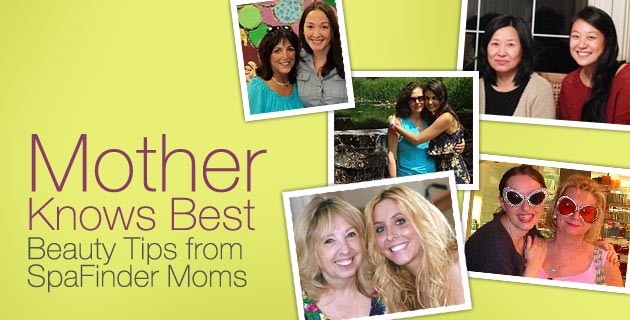 "Mother knows best" is a phrase that suddenly takes on more meaning when you hit your mid-twenties and decide to start listening. From warning us about a not-so-nice boyfriend or the perils of spending more than we earn, mom usually does indeed know best. We've caught on to this mantra and decided to tap into our greatest resource in order to score some must-have advice! Check out these beauty tips straight from Spafinder moms!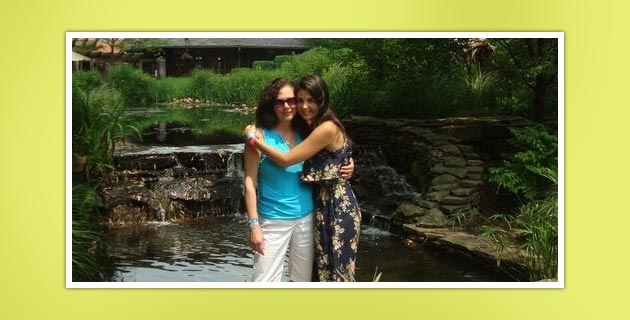 Jackie
As a beauty writer, you'd think I inherited my love for all things Sephora from my mom, but au contraire. The beauty tips my born-and-bred Greek mother taught me had nothing to do with primping and everything to do with preserving what you were born with.
Never over-pluck your eyebrows: A tip I chose to disregard in high school, which landed me with tadpole brows (HOT).
Leave your hair alone: Put down the hot tools and the chemicals and just let it breathe… when you are older your hair will thank you for it.
Take fish oil: I believe that taking fish and flaxseed oil has kept my mother's skin looking as though she is at least 5-10 years younger than she actually is. She always has color in her cheeks despite the fact she rarely wears makeup, and her hair grows like a weed (jealous!).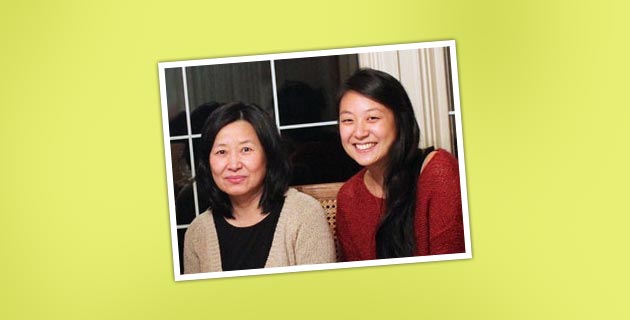 Amy
It should come as no surprise that our Food & Wellness Editor's mom's beauty advice has a lot to do with food. Amy asked her mother and grandmother for tips on how to be beautiful and she got two generations worth of noteworthy tips!
Egg whites: Whenever you cook with eggs, scoop the extra egg white from the shell and spread it on your face. Let it dry for about 10-15 minutes and you'll feel a tightening effect. Rinse off with water and pat your face dry with a towel. Pores will be minimized, skin tightened and breakfast (or dinner) will be ready!
Cucumbers: After your shower, take some finely shredded cucumbers and cake it on your face. Leave on for about 10 minutes and remove to reveal moisturized skin. Or, if you're using cucumbers in the kitchen, save the ends and wipe them over your skin in circular motions – this is especially refreshing in the summer!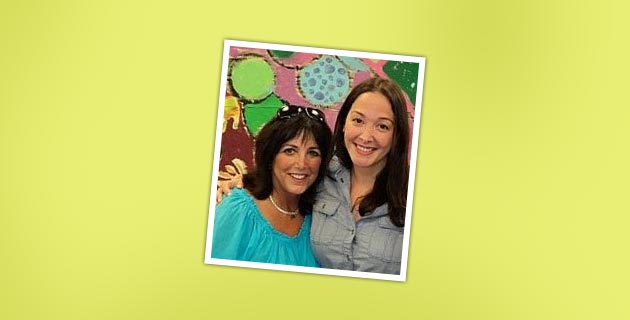 Shari
Senior Editor Shari asked her mom how to keep skin looking youthful and what she learned was some senior beauty advice that everyone can use.
SPF: Always wear makeup that has sunscreen in it—especially lipstick—even in the winter and when the sun isn't out.
Protect Your Head: Wear a hat in the sun to prevent your hair from getting burned and to prevent color damage.
Hydrate, hydrate, hydrate: Moisturize your entire body after bathing while still you're still wet; it will penetrate better. Also, always be sure to moisturize your lips nightly.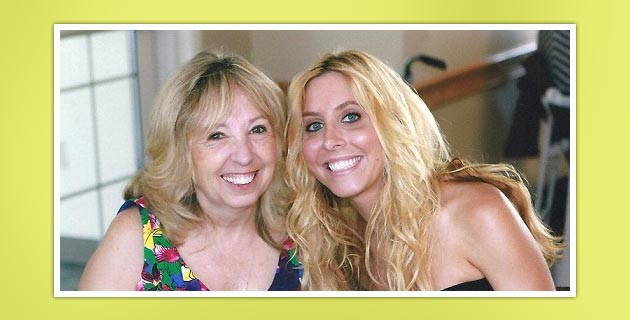 Kate
Travel Editor Kate's mom is yet another mother that understands the importance of hydration!
"Moisturize!" It's one of the very best things you can do for your skin. Apply your favorite lotion or cream first thing when you wake up and before you go to bed to keep the skin hydrated, as it can lose moisture at nighttime.
Sleeping Habits: Try to train yourself to always sleep on your back, never on your side – honestly, your dermatologist or esthetician will be able to tell immediately what side you sleep on just by looking at your face.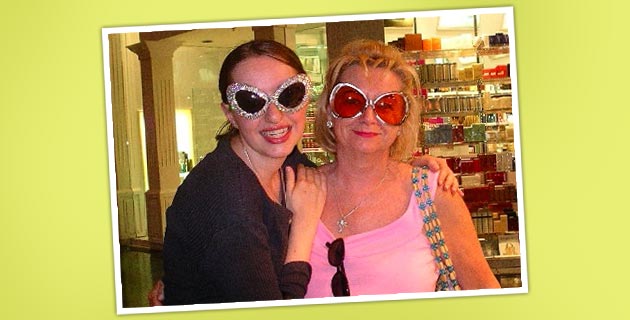 Motherly Advice from the Rest of the Team
Betsy is our senior VP of marketing and communications and when she asked her mom, who is 97 years young with some seriously gorgeous skin, what her beauty tip is, she said to ALWAYS cleanse and moisturize your face before going to bed.
Senior Graphic Designer Paulina's mom brings us advice from Poland: Once a month use a vinegar hair rinse to remove product that can build up during styling. It amps up the shine and leaves your scalp healthy and clean! (Check out the awesome photo of the two of them!)