Light It Up Blue for Autism Awareness Day
Published: Monday, April 2nd 2012
in Beauty
---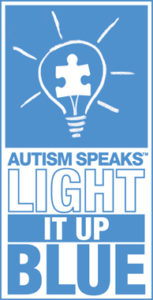 Approximately one in 110 children in the United States are diagnosed with autism and tens of millions are on some level of the spectrum worldwide. A new case is diagnosed every 15 minutes and it is estimated that 70 million people worldwide are affected by the disability. In 2007, The United Nations General Assembly declared April 2 as World Autism Awareness Day, a day on which we are asked to bring attention to this disorder, get involved and evoke change. Autism Speaks, a well-known Autism advocacy program is celebrating by spearheading Light It Up Blue, a global initiative in its third year that uses iconic landmarks around the world, from the Empire State Building in New York City to the Cairo Tower in Egypt, to raise awareness. In order to join Autism Speaks and spread awareness, we're asked to wear blue to show our support, so in celebration of this wonderful cause, we wanted to share some of our favorite blue products, as well as some wonderful products which support Autism Speaks, and we hope that everyone takes the time to visit LightItUpBlue.org.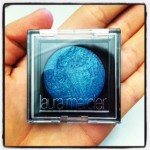 Laura Mercier Baked Eye Colour in Lagoon; $22.00
This smudge-resistant, lightweight baked color can be applied dry for an even color or wet for a bold look! Lagoon is a perfect shade of turquoise blue.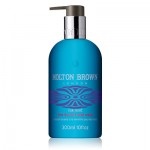 Rok Mint Fine Liquid Hand Wash; $28
The newest addition to Molton Brown's fragrant home collection is this bright blue Fine Liquid Hand Wash. The wash features the aroma of basil, blackcurrant and mint, and a fermented filtrate of rok-radish root gives a natural, deep clean while balancing skin's moisture levels.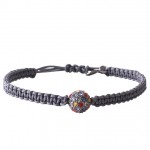 Children affected with autism experience colors, sounds and touch more intensely that those without the disorder. The Shine Bracelet by Stella & Dot was designed to reflect the rainbow of colors that make up an autistic child's world. Not only are the bracelet's beautiful, Stella & Dot gives 20 percent of the proceeds from its bracelet sales in April to Autism Speaks.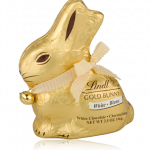 Lindt Chocolate Gold Bunny; $4.50 and $8
Lindt Chocolate has partnered with Autism Speaks for the fourth year and will donate 10 cents of each purchase of a Lindt Gold Bunny, $1 for every Lindt eCard sent, $2 for every purchase of a pre-filled Easter basket, $25 for every Pinterest Easter Pin creation and 100 percent of the proceeds from the Lindt Gold Bunny Celebrity Auction.