Currently Craving: Healthy Hair From Innersense
Published: Sunday, May 24th 2015
in Beauty
---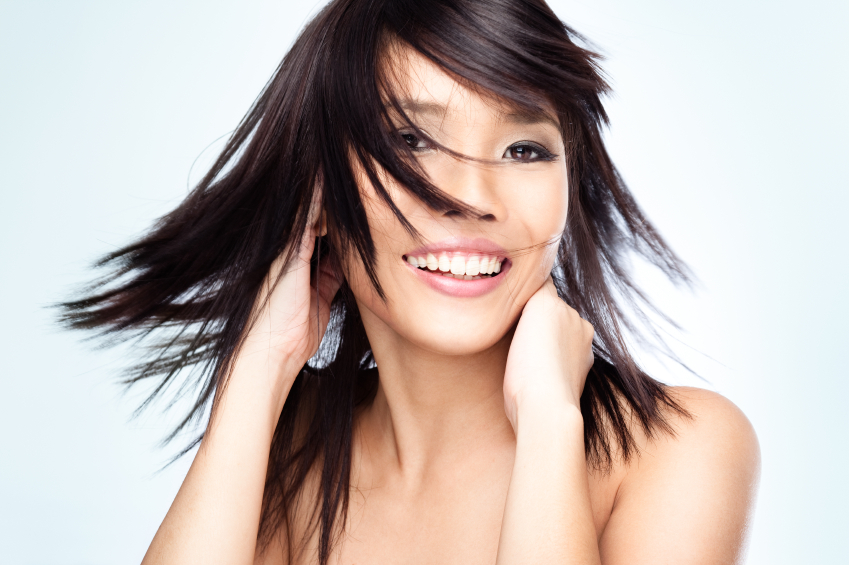 Shiny, healthy hair sounds like a dream but with all-natural Innersense hair products that dream can become a reality! I've never been one to go natural when it comes to haircare but after testing Innersense and seeing what the power of plants can actually do for my strands, it looks like I have a new go-to.
Free of synthetic and toxic ingredients including silicones, resins, phthalates, and parabens, Innersense knows the harm that can come from over-exposing your body to chemicals found in personal care products. In fact, they note that in a study published by Environmental Working Group, "women use an average of nine personal care products each day, exposing themselves to 126 unique chemical ingredients!" Hard-to-pronounce chemicals are something you won't find inside a bottle of Innersense's fantastic hair range. The brand is committed to working with local farmers for its wild-harvested ingredients and cold-pressed and steamed distilled extracts.
The Color Awakening Shampoo ($20) is formulated for color-treated hair and adds an unbelievable amount of shine to damaged, dry hair using oils from coconut, palm, orange flower, pumpkin and sunflower seeds, and shea butter. Its counterpart, the Color Radiance Daily Conditioner ($22) is a lightweight conditioner that infuses the hair with natural proteins, oils, and flower essences. Your strands won't be weighed down by heavy residue and thanks to the protein your locks will get stronger the more you use the product. This conditioner uses oat kernel extract, orange flower oil, organic rice and soy proteins, rice bran oil, rooibos (great for hair growth!), shea butter, and sunflower seed oil. Co-founder of Innersense, Joanne Starkman, smooths on the conditioner over wet hair before going swimming to protect her hair from the drying and stripping effects of chlorine. I follow up after showering with the Sweet Spirit Leave-In Conditioner ($20) that uses honey, lavender, rooibos, rosemary essential oil, and tamanu oil to nourish your strands and even restyle dry locks. Joanne tells us that tamanu oil "is a moisturizer and sun protectant" and is super nourishing.
Remember that product alone cannot save your strands. That needs to be done from the inside, out, through a healthy, balanced diet. Hair loves iron, protein, zinc and omega-3 fatty acids. Joanne suggests "[shopping] at farmers markets [to] take advantage of in-season produce. Avocados and nuts contain omega-3 fatty acids that add extra moisture and hydration in the body and hair. And, watch your intake of excessive sugars. They can contribute to the overgrowth of yeast, which may lead to dandruff and dry scalp."