Currently Craving: Summer Skin and Body Care Essentials
Published: Tuesday, June 23rd 2015
in Beauty
---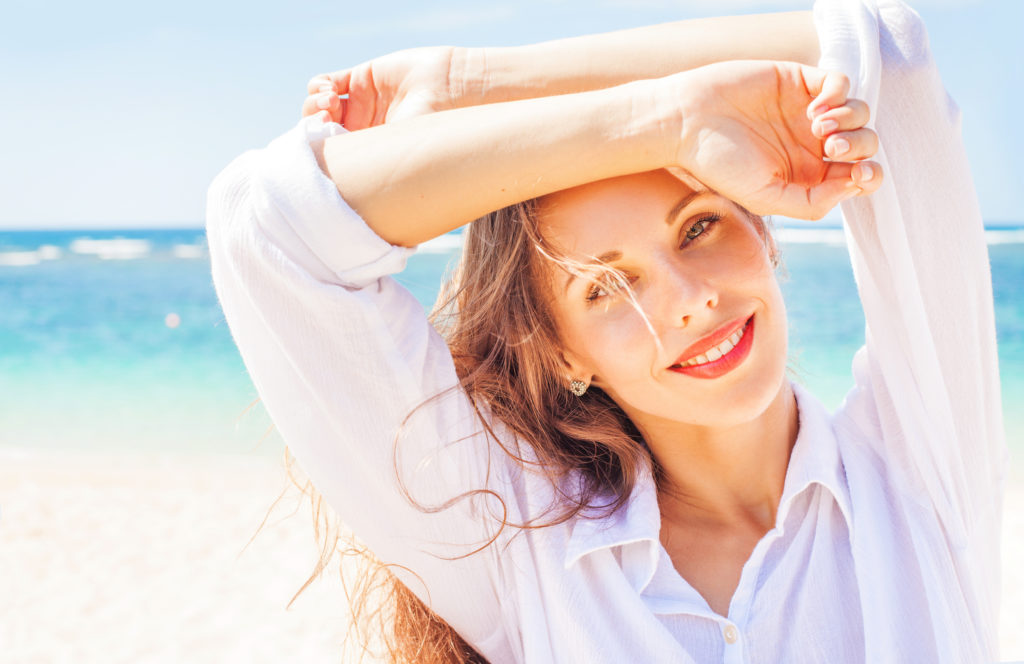 Summer has officially arrived and while everyone else is changing their wardrobe, we're changing our skin and body care routine! Check out some of our summer skin and body care essentials below and be sure to share yours in the comments!
Smooth Skin: DECLÉOR Expert Body Care Two-Step Program

Combining a gentle exfoliator to prep the skin and a skin-specific , DECLÉOR's new Expert Body Care Program is everything you need for soft, smooth skin this summer. Start with exfoliation, the 1000 Grain Body Exfoliator is made for all skin types and uses argan shells, sugar grain, and orange peel in addition to fruit acids of grape, pinaeapple, and passion fruit to both mechanically and chemically exfoliate the skin's surface. The gel transforms to a rich oil as it is massaged into the skin and when it's ready to be rinsed away the product transforms again into a milk. The second step is to nourish the skin with a skin-type specific oil, balm, or cream depending on how dry your skin is, but all using the essential oil of Frankincense. We love the Aroma Nutrition Satin Softening Dry Oil, which can also be used the face and hair, and contains lipid-replenishing Camellia oil.
Firm Skin: Carita HAUTE BEAUTÉ CORPS Collection
This 3-step system attacks cellulite by mimicking LED and microcurrent technologies to control the storage of fat reserves. This Techo-LED technology is found in the three products, a scrub, serum, and cream, which when used together diminish the appearance of cellulite. Prepare the skin with RÉNOVATEUR, a contour scrub which gently exfoliates the skin as it transforms from a gel to an oil. The second step is the Contour Refiner Expert Serum, which infuses the skin with cellulite-busting ingredients including: caffeine, orange tree extract, coriander, and and sacred lotus. Finally, the Firmness Revealing Cream sculpts and lifts skin using penapeptides to stimulate the production of dermal fibers.
Ageless Eyes and Lips: Airelle Age-Defying Eye + Lip Treatment
Using a proprietary antioxidant formulation, called BERRIMATRIX thanks to its inclusion of deeply concentrated blueberry extract, Airelle Skincare helps to protect the skin against free radical and UV damage. We love the Age-Defying Eye + Lip Treatment which intensely hydrates and reduces puffiness while tightening up the sensitive skin around the eyes and lips. Refrigerate to get added cooling benefits from the product and apply with the convenient roller ball twice a day!
Reverse Sun Damage: DNA EGF Renewal
Formulated by renowned cosmetic and facial plastic surgeon, Dr. Ronald L. Moy, the DNA EGF Renewal line reverses the damage caused by environmental stressors and the sun. Active DNA Repair Enzymes and a bio-advanced growth factor work together to help to encourage the skin to recognize and destroy DNA damage. The DNA Collection includes:
DNA Foaming Gel Cleanser: Uses glycolic and lactic acid to gently exfoliate.
DNA Regeneration Serum: With high concentrations of EGF to reduce pore appearance, wrinkles, pigmentation, and improve texture and tone.
DNA Intensive Renewal: A lightweight day and night cream which uses DNA Repair Enzymes, peptides for full, smooth skin, and extracts to deeply hydrate.
DNA Night Renewal: A rich lotion that protects against environmental stressors, reduces wrinkles, and uses a highly purified peptide to smooth fine lines.
DNA Eye Renewal: This cream quickly absorbs to battle dark circles, puffiness, and fine lines.