DIY Spa Recipe: Ritz-Carlton, Dove Mountain's Brown Sugar Scrub
---
As the first day of fall is quickly approaching, images of colorful autumn leaves come to mind as does the cozy scent of brown sugar. Not only is brown sugar tasty in all those fall pastries you'll be making, but it's great for the skin too, especially as cooler temps can mean drier skin for some.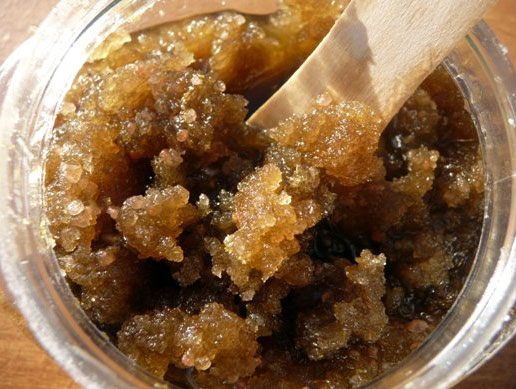 We found this super simple recipe for a brown sugar scrub  from the Ritz-Carlton Spa, Dove Mountain. Easy to make at home, and extremely affordable, sugar scrubs are generally gentler than salt scrubs and can increase circulation as well as slough off any unwanted dead skin.
Once you've crafted your delicious sugar scrub, store it in a Tupperware or a shallow glass container with a lid. You can also substitute any other oil suitable for skin (oils made from nuts and fruits are great) in place of the almond oil, if you'd like. In place of vanilla extract, you can use your favorite essential or fragrance oil, like jasmine, my favorite!
The scrub should last around a month, according to the Ritz-Carlton, Dove Mountain, and feel free to add few drops of tea tree or rosemary essential oils, which are natural preservatives that may make the scrub last a bit longer.
Brown Sugar Scrub (Makes 1 cup)
1 cup brown sugar
½ cup sweetened almond oil
1 tsp vitamin E
1 tsp vanilla extract
Simply combine all the liquid ingredients together, then mix in the sugar. Use in the shower, rubbing it into your skin in circular motions. Rinse sugar off (don't wash the oil off though!) and your skin should be silky smooth and well-moisturized.