Beauty With a Cause "Model Citizen" Argan Oil
Published: Thursday, April 26th 2012
in Beauty
---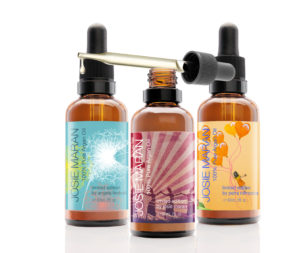 Josie Maran, Petra Nemcova and Angela Lindvall may all be famous for their beauty, but these three supermodels are way more than a pretty face. All three believe in the concept of "Luxury with a Conscience" and in giving back to causes near and dear to their hearts. In honor of Earth Day, Josie, Petra and Angela have joined forces in order to create limited-edition artwork for the bottles of Maran's signature Argan Oil for Josie Maran Cosmetics. The three designs are just as beautiful as the models that created them, and each supports a very worthy cause.
"Living in a sustainable, earth-friendly way that benefits the planet has always been an essential part of beauty for me," explains Josie. "Petra and Angela are also so dedicated and passionate about the causes they support, and I wanted to share our enthusiasm with the world. We want to encourage everyone to join us in becoming 'model citizens,' and the limited-edition Argan Oils are a great place to start."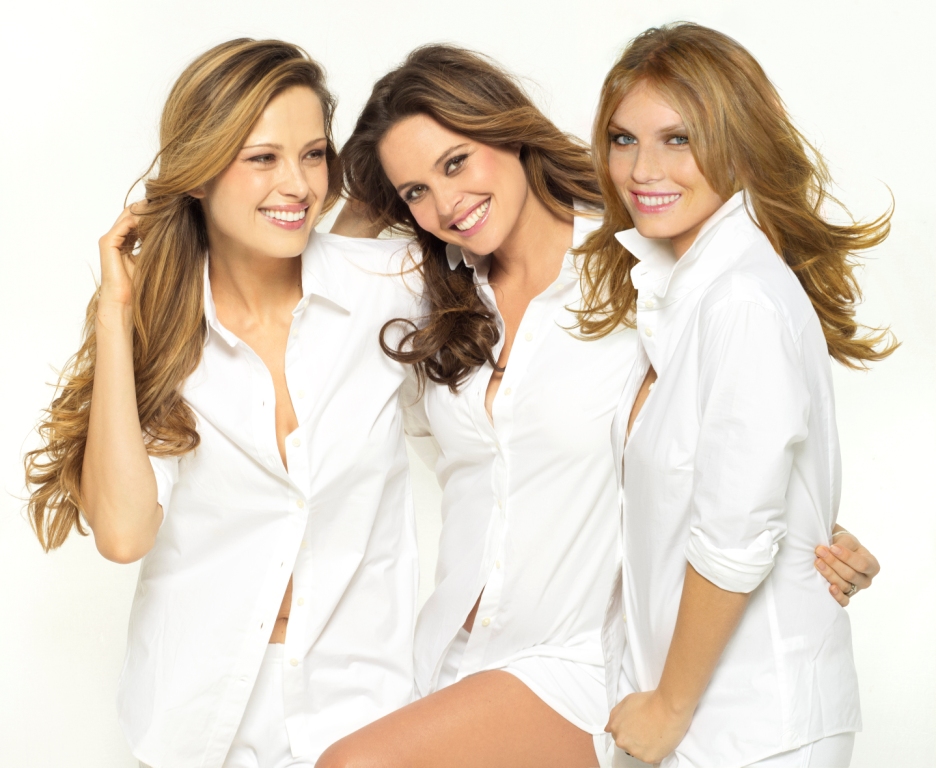 Josie is a supermodel, mother and founder and CEO of Josie Maran Cosmetics, a company she prides on being good for users and safe for the earth. Josie's design gives back to Women for Women International, providing female survivors of war the tools to become self-sufficient. Since its beginning in 1933, Women for Women International has given back to more than 299,000 women through a year-long program of direct aid, rights education, job skills training and small business development. The organization has donated $95 million in direct aid, microcredit loans and other program services.  "My mother, daughter, friends and coworkers are all women who inspire, support and challenge me every day. To empower each other, to hold each other up and to stand together is how we'll change the world. I wanted my bottle to capture this powerful message and to reflect this truly important cause," Josie says about her design.
In addition to being a well-known model, Petra is a host, author, philanthropist and founder of the Happy Hearts Fund (HHF). In 2004 she was injured in the tsunami that resulted from the devastating Indian Ocean earthquake; her fiancé at the time, photographer Simon Atlee, was killed. Channeling her loss into Happy Hearts Fund, Petra has created a foundation which rebuilds schools and restores hope and opportunity in the lives of children after natural disasters. HHF, active in nine countries around the globe, works after emergency response is complete and aims to implement sustainable practices that have a lasting impact. So far the fund has built and rebuilt 56 schools and kindergartens, which have benefited more than 34,412 children and 337,450 community members.  "Like the girl in the artwork, I hope all the children that benefit from HHF are uplifted from hardship to a brighter future after natural disaster," Petra says about her bottle's design. "That's what the balloon hearts symbolize to me – a better life for those children. After what they've been through, they deserve this, and I will always make this a mission of mine."
Like her fellow supermodels, Angela wears many hats. She is an actress, a mother and an active environmentalist and health advocate. Her charity, Healthy Child Healthy World empowers parents to protect their children from harmful chemicals by educating them of the toxic risks, encouraging easy actions and responsible lifestyle choices and advocating for corporate policies and government legislation to protect children from environmental health risks. "The simplicity of the dandelion symbolizes what I would like for the future of our planet: an environment free from toxins and harmful chemicals that grow and exist peacefully, and the promise of hope for the children of the world," Angela explains about her design?. "From an early age, we're taught to wish on dandelions, and I hope to inspire people to remember to be positive and to always look forward."
To purchase any of the Model Citizen designs or to collect them all, go to Sephora.com; 100 percent pure argan oil, $48. (Argan oil is great for hair, skin and nails since it is rich in Vitamin C and essential fatty acids.)