Earth-Friendly Spotlight: Aveda Walks and Candles for Clean Water
Published: Friday, April 6th 2012
in Beauty
---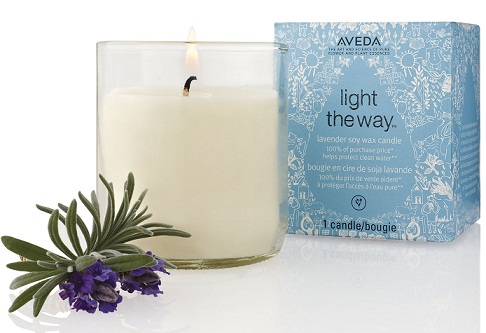 On April 17 at 11 a.m., 100 Aveda employees will volunteer their time to raise awareness and funds for clean water by walking across the Brooklyn Bridge in New York City.
This walk, among others taking place around the world, will shed light on a single cause; protecting clean water in developing countries.  Women have to walk an average of four miles every day in order to access clean water for their families; Aveda aims to mirror these footsteps to raise awareness that clean water is a right, not a privilege.
Since 1999, Aveda has raised more than a whopping $22 million to help support organizations that affect environmental change. All funds collected from the walk will go towards Aveda's company-wide goal of raising $4.7 million dollars to protect local waterways, empower communities and help make clean water accessible. All of the proceeds from the New York walk will go to Clean Ocean Action, a non-profit organization that protects the marine waters of New York and New Jersey.
Not in a city that is hosting the Aveda walk? You can still contribute; in addition to the walk, Aveda will be donating 100 percent of the retail price ($12) of its Light the way™ Earth Month Candle to Global Greengrants Fund. When all of the candles are purchased, the sum of the donation will equal $1.4 million.
The limited-edition soy wax candle is only available in April in honor of Earth Month. The 2012 candle features a stress-relieving aroma made with 100 percent certified organic lavender, lavandin and clary sage sourced from the Diois region of northern Provence, France. The glass that holds the candle is made from 100 percent reclaimed beverage bottles and the outside carton was created using 70 percent post-consumer recycled paperboard, with a portion made from Aveda make-ready materials or sheets of paperboard recovered from previous Aveda products. The artwork showcased on the box was made by the children of Tilwari, India, a community that directly benefits from Aveda's collaboration with Global Greengrants Fund. Buy a candle at your local Aveda salon, spa or store, or at www.aveda.com.