What to Expect for First-Time Visitors to a Med Spa
---
Whether you're thinking about getting a medical-grade facial or perhaps a cosmetic procedure, chances are you will be going to a medical spa to do it. Medical spas are generally a hybrid of a medical office and a day spa operated under a physician's license and care. With treatments and products that are stronger, more involved or medical-grade or physician-strength, a medical spa is more about dramatic visible results and less about relaxing and pampering treatments, though many make an effort to combine the two, offering medical treatments in a spa-like environment.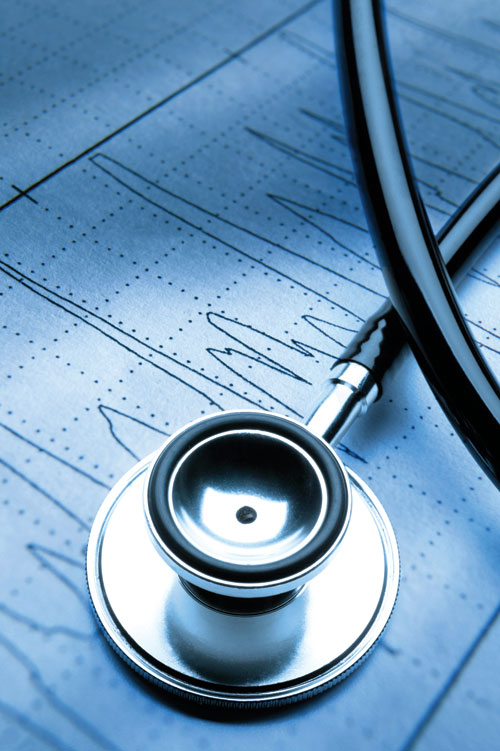 For medical spa first-timers, here are some things to expect.

Checking In: Medical spas are generally considered medical facilities so more documentation and consultation is generally advised, according to Christine Chiu, spa director of The Spa at Beverly Hills Plastic Surgery in Los Angeles. Allow more time to provide proper identification, complete paperwork, answer all questions and receive post-treatment instructions.
"The questionnaire of a medical spa will more closely resemble that from a medical clinic, with more questions about one's health, medical and physical history – allergies, medications, perhaps questions on lifestyle/habits such as tanning, exercise, etc.," she says. In some med spas, patient privacy rights or HIPAA paperwork, mutual arbitration, office policies, and other documents relating to refunds/revisions, etc. may also be required.
And, depending on the treatment, some type of consent forms may be required. "Almost all injectables, lasers, chemical peels have consent forms from the manufacturers that detail risks, benefits, and complications," Chiu explains. "Some also include general clinical findings to help set realistic expectations."
Consultation or Treatment: While some facilities require separate consultation-only appointments for first-timers, other medical spas can accommodate both a consultation and treatment appointment at the same visit, Chiu tells us.
"The Spa at BHPS provides complimentary consultations, followed by a treatment if the physician, esthetician or nurse recommends, and the patient elects to proceed," Chiu says.
It also depends on the treatment itself whether or not the treatment can be administered on a first visit.
"For instance, there are certain contraindications to consider before injectables, fillers, chemical peels, and lasers," Chiu explains. "Clients who have used aspirin in the past week are not recommended to have injectables due to the blood-thinning properties of aspirin; if a client is currently using Retin-A, a chemical peel treatment would need to be postponed."
At Lift MD Aesthetics, also in Beverly Hills, getting a treatment on at the first appointment depends on the client's needs.
"Some clients who have received treatments multiple times before do not need an additional consultation," says Dr. Garo Kassabian, medical director of Lift MD. "It truly depends on the client."
Questions: In a med spa setting, questions such as these should be asked and be taken into consideration, prior to clearing a client for immediate treatment, according to Chiu:
What treatments have you had in the last month?
What products are you currently using, how often?
Do you have any special occasions coming up and when?
Ambiance: Just like traditional spas, the ambiance of medical spas will depend on the company and branding.
"Some spas are European in style and some are even rainforest themed," Chiu says. The Spa at BHPS features a Chanel-inspired decor. "Medical spas are essentially medical clinics with the soft touches reminiscent of a traditional spa, such as soothing music, lovely décor, more inviting furniture and perhaps refreshments."
"At Lift MD, you get the lux feeling of swanky spa with procedures and treatments that give visible results," Dr. Garo Kassabian describes. "We are for the client that wants to see a difference and doesn't have time for an all-day retreat."
Amenities: Unlike traditional spas, medical spas usually do not offer amenities such as Jacuzzis, salt water pools, sauna, steam rooms or showers at all, Chiu says.
"It's key to note that the focus of traditional spas is relaxation, whereas the goal of a medical spa is results," she says.
Medical spas usually do not offer locker rooms either. All changing can be done in the treatment rooms, and since there are usually no locker rooms, Chiu advises to leave valuables and jewelry at home.
Med Spa Style: Depending on the type of treatment that you are getting, most medical spas will provide a robe and slippers for services like facials or a chemical peel. For something like a pre-surgical consultation, you will likely change into a paper gown, much like the ones provided at your doctor's office.
No change of attire is necessary for injectables and fillers, Chiu says. Depending on the area of the body or face treated, clients of a med spa can expect to expose more or less skin.
Who Will Treat You? Most med spas have at least one doctor, esthetician, and nurse, though it varies by spa and the treatments offered. Who you will see depends on the treatment you are getting. If you are going to the med spa for services like facials, microdermabrasion, chemical peels or light therapy, the esthetician will treat you. At both The Spa at BHPS and Lift MD, the doctors themselves administer injectables and fillers. For lasers and injections, clients can meet with the nurse.
Maintenance & Follow-Up: "Due to higher intensity of products and services offered at a med spa, at-home care and client/patient compliance is strongly urged," Chiu says. "Clients should expect this. Maintenance is also stressed at med spas."
Lift MD has a staff of patient coordinators and estheticians that work with the doctor to create a customized beauty plan that will give clients maximum results.
Tipping: And last but not least, should you tip at a medical spa? While it is customary to pay a 15-20% gratuity for spa services performed by massage therapists, estheticians and nail technicians, it is not customary to give gratuities for medical spa services such as injectables (like Botox®), laser treatments and other medical services performed by medical professionals – often doctors.