Five Healthy Solutions To Beating Summer Skin Woes
Published: Saturday, July 30th 2016
in Beauty
---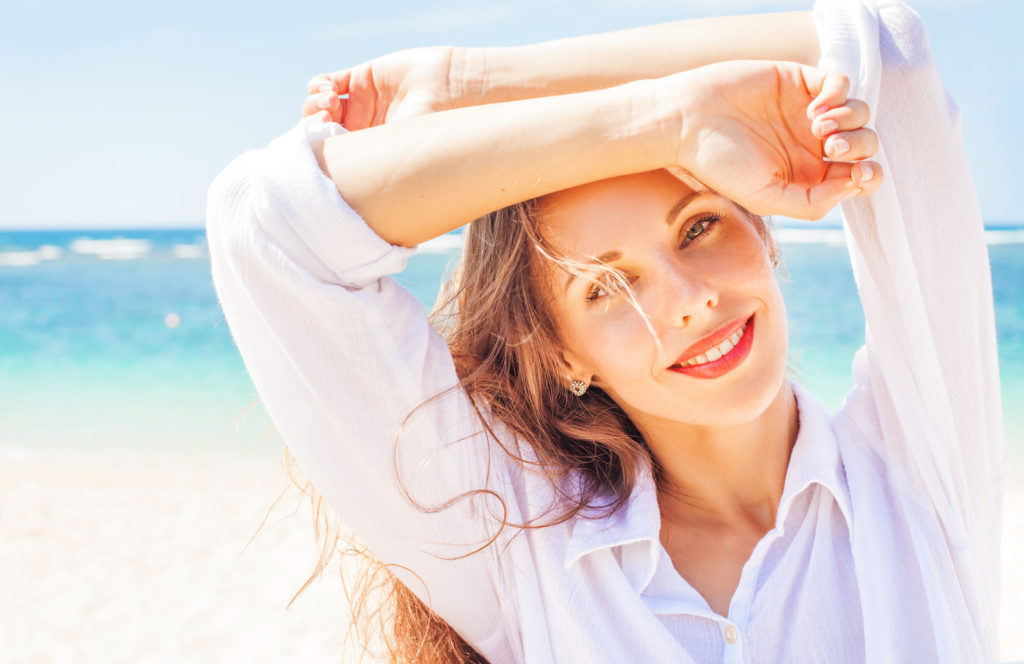 Whether basking on the beach or by the pool, sitting in the sun at a baseball game, or exercising outside, summer is the time to be out and about. Time outside means more exposure to the sun, heat, and outdoor pollutants, which can be bad news for your skin. Here's my advice to have a healthy, happy summer:
Sunburns happen to all of us. To treat: immediately get out of the sun and take a short, cool shower or bath. Don't use soaps or body washes that contain fragrance because they dry and irritate skin. After the shower or tub, apply a light fragrance-free moisturizer that contains anti-inflammatory ingredients like mango, shea butter, cucumber and aloe. Avoid using body oils or heavy moisturizers because they trap the heat on the surface of the skin.
Your face feels oilier. Because you sweat more. Sweat causes your body to deposit more oil on the skin. Also, the sunscreen applied daily (I hope you are applying every day!) holds in oil. To keep excess oil from leading to breakouts, exfoliate several times per week, the most effective home resurfacing treatments contain 10-15 percent AHA.
A/C isn't always your friend. It's extremely satisfying to cool off in an air-conditioned building after enduring the high temperatures and humidity outside. However, A/C dries out your skin, so be sure to hydrate and exfoliate even more.
Superfoods for your face. This summer, I'm loving several superfoods including:Turmeric is an anti-inflammatory and will give you a bright glow. Quinoa, which helps ward off the signs of aging by boosting collagen production and sealing in moisture. Probiotics are also anti-inflammatory and help with breakouts, rosacea, and eczema.
Sport a safe tan. Even if you have been sitting in an office all summer, you can still sport a sun-kissed glow. Self-tanning products include lotions, creams, sprays and wipes and are simple to use. The tanning effect occurs within a few hours and color fades in seven-10 days. A few self-tanning tips: Your skin is more sensitive after using tanning products, so avoid immediate sun exposure. It's best to apply the products later in the day and sleep in them. Before applying, prep by exfoliating with a scrub to release dead skin and open pathways for the product to work better. After exfoliation, apply moisturizer to areas where sunless tanner might pool or collect —elbows, knuckles, knees – to ensure the tanner is absorbed evenly.