Food Face: DIY Firming Avocado & Cucumber Masque
---
Feed your face…but not through your mouth, even though this DIY spa recipe, like many, sounds so good that you could very well just eat it up.
Food that is good for you to eat can often be just as nourishing when applied topically to the skin, too, so we asked Adrian Bryce, founder of Bryce Organic Skin Care, an organic skincare product company based out of Boston that uses fresh, 100 percent certified organic ingredients, to share some lovely DIY spa recipes. He came back to us with this soothing and refreshing masque recipe using glorious avocados and hydrating cucumbers.
Easy as 1-2-3, combine the below ingredients for a concoction that will not only help firm and moisturize, thanks to the healthy fats and phytonutrients in avocados and the high water content of cucumbers, but it will also help to deep-clean pores, Bryce tells us.
Give this masque a try and let us know what you think!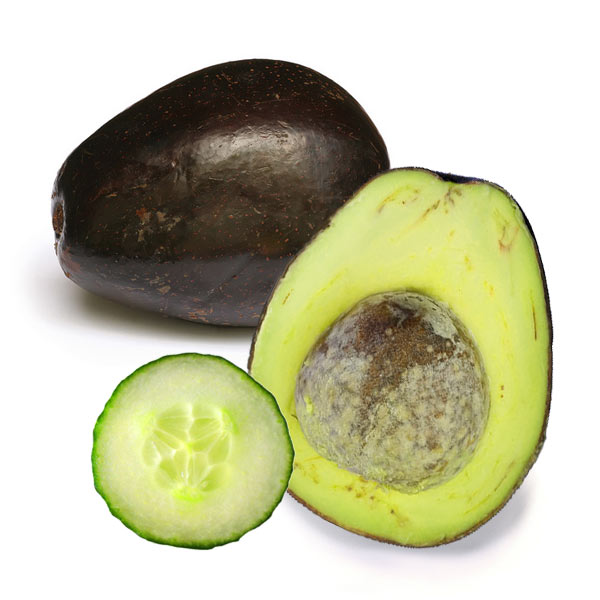 Firming Avocado & Cucumber Masque Recipe
Ingredients:
1 organic avocado, mashed
3 tsp dry green clay
½ organic cucumber, pureed
1 tsp freshly squeezed lemon juice
Instructions:
1. Mix all ingredients in mixing bowl, allow to chill in refrigerator for up to an hour.
2. Apply a dense layer on face and allow to dry for 15-20 minutes.
3. Wipe skin clean with warm washcloth, splash will cool water and pat dry.