In Memory of Burt Shavitz: Co-Founder of Burt's Bees
Published: Monday, July 6th 2015
in Beauty
---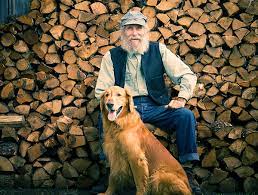 Burt Shavitz, beekeeper and the Burt behind beloved natural beauty brand Burt's Bees, passed away Sunday, July 5, at the age of 80, in Bangor, Maine, of respiratory complications, surrounded by his friends and family according to USA Today. The brand's website remarks that Burt has "left for greener fields and wilder woods" and will be forever remembered as a "bearded, free-spirited Maine man, a beekeeper, a wisecracker, a lover of golden retrievers, and his land."
Born in 1935, Burt was a U.S. Army veteran and one-time photographer whose work appeared in TIME and LIFEmagazines, prior to becoming a beekeeper in Maine, where he sold honey roadside. He and his fellow Burt's Bees co-founder, Maine artist Roxanne Quimby, met in the summer of 1984. Shortly after picking her up as she was hitch-hiking her way back home, Burt and Roxanne hit it off and began making candles of the unused wax from Burt's hives. By 1991, the best-selling and iconic beeswax lip balm was born from a perfected recipe out of a 19th century farmer's journal, and by 1999 the brand, which never strayed from it's natural foundation, was global.
In a letter on the Burt's Bees site, the brand remarks, "If there is one thing we will remember from Burt's life, in our fast-paced, hi-tech culture, it's to never lose sight of our relationship with nature." We couldn't agree more.
The company is encouraging fans to share their stories, thoughts or condolences using #BurtLivesOn.