Currently Craving: Our Favorite Eye Creams
Published: Sunday, July 26th 2015
in Beauty
---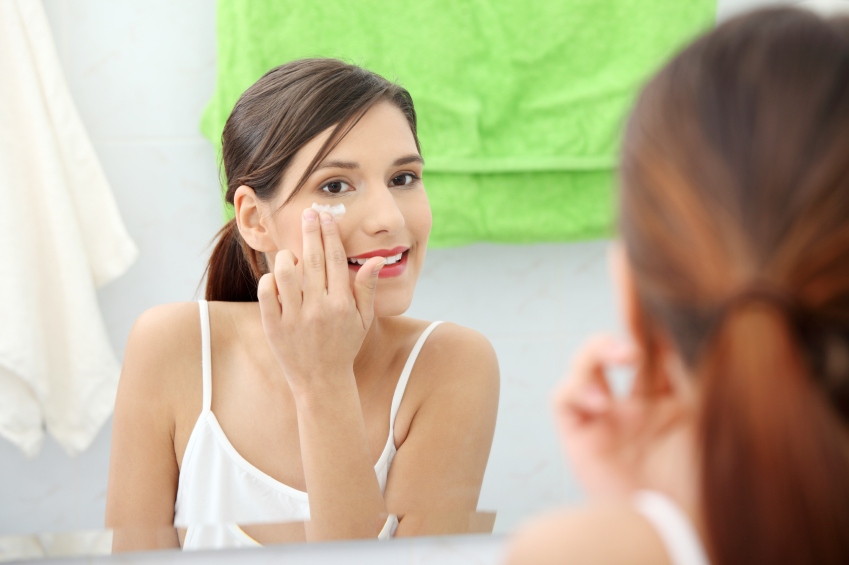 Thanks to the longer summer days instead of calling it an early night, many of us are opting for after-work outside runs, rooftop drinks, and all the fun that comes with warmer weather and more hours of sunshine. With all this added fun comes the always-dreaded dark circles and puffy eyes that are the tell-tale sign of a sleepless night, but not anymore! We've rounded up our favorite eye creams to banish dark circles and send those puffy eyes packing.
Skin Authority Reviving Eye Brightener
Packed with CoQ10 enzymes, soothing and hydrating vitamin E, and all-natural botanicals including ginseng, gingko biloba, arnica, green tea, olive oil, and chamomile, Skin Authority's Reviving Eye Brightener ($79.50) is fantastic! The lightweight cream, when used morning and evening, brightens dark circles, reduces the appearance of fine lines and crow's feet, and does an amazing job hydrating the delicate eye area.
Tammy Fender Awakening Eye Gel
One of our all-natural favorite eye creams, Tammy Fender's Awakening Eye Gel with Elderflower and Green Myrtle ($84) is a hydrating and firming dream come true. Formulated with botanicals, herbal extracts, and omega-3 and -6 nutrients, the gel soothes irritation, inflammation, and decongests the under eye area. With elderflower, rose hip seed oil, borage, green myrtle, and nettle, the gel, when used morning and evening, will firm fine lines and restore moisture.
Juice Beauty STEM CELLULAR Instant Eye Lift Algae Mask
While not an eye cream, Juice Beauty' STEM CELLULAR Instant Eye Lift Algae Mask ($75 for a pack of 6) is a must for puffy eyes and dark circles. Using an Activator Fluid that is applied to a marine algae eye mask and then placed under the eyes for 10 minutes, this eye mask infuses the skin with antioxidants, vitamins A, B, C, and K, and more. The mask will smooth fine lines and reduce puffiness instantly, making it a weekly favorite treatment for me.
Supergoop Advanced Anti-Aging Eye Cream SPF 37
Supergoop's Advanced Anti-Aging Eye Cream ($45) helps to do all the things other eye creams can, but thanks to SPF 37 it also works to prevent continued photo-aging. I like to use it in the morning under my makeup because of the light-reflecting mica minerals that help to hide dark circles and the cool tip applicator that sends the puffiness packing. The cream hydrates and firms the area around the eye area and results can be seen after just 4 weeks of use.
What are some of your favorite eye creams? Share them with us in the comments below!