RevitaLash – Beauty Born from Love
Published: Monday, March 26th 2012
in Beauty
---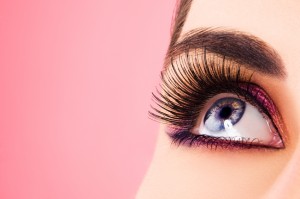 It's rare to read the story of how a beauty product came into existence and find yourself reaching for a Kleenex. Yet as I learned about the origin of RevitaLash, I was overwhelmed and was reminded that love is a crazy thing; it'll make you want to move mountains, scream off rooftops and suddenly put everything into making another person happy, even for just one moment. Dr. Michael Brinkenhoff, creator of RevitaLash, is no exception.
While watching his wife Gayle recover from metastatic breast cancer treatments, he found himself in a helpless place. The treatments left her once-beautiful eyelashes fragile and thin and as a practicing ophthalmologist, and man in love, he was ready to move mountains to help his wife feel beautiful again. Along with a talented team of cosmetic chemists, Dr. Brinkenhoff created a product that renewed the vitality of Gayle's eyelashes and thus, RevitaLash was born.
"Often we feel helpless when someone we love is suffering," he says. "I am very fortunate, in my own small way, to have been able to help Gayle through her recovery. Watching her be excited about her beautiful-looking eyelashes has been a real joy."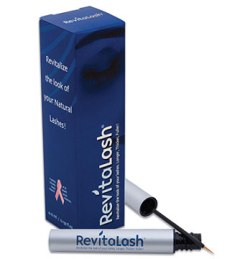 RevitaLash's clinical studies prove that it works. In three weeks, 97 percent of users in the clinical study saw an improved appearance in the overall look of their eyelashes. And, standing true to the brand's cornerstone and inspiration, a portion of all RevitaLash proceeds benefits non-profit breast cancer research and education initiatives.
After stalking some before-and-after photos online I knew I had to give RevitaLash a go! Normally lash-growers can be scary and come with a warning label, but not RevitaLash. This over-the-counter eyelash conditioner has been tested and proven to not have the same side effects as some of its prescription counterparts, meaning you can keep your blue eyes blue! For the next three weeks, I'll be applying the conditioner (which has been incredibly easy and non-irritating so far, at two days in) and I will follow up with my results. I'm hoping that I can finally put away my drawer of false lashes and be happy with the ones I have!