Get Rid of Cellulite With Our DIY Cellulite Scrub!
Published: Wednesday, August 20th 2014
in Beauty
---
Known for (usually) being the hottest month of the year, August has us shedding even more layers and trying to squeeze in as many extra beach, lake, or pool days as we can! Sport that isty-bitsy bikini or super-stylish one-peice with utter confidence and sans cellulite with this DIY Cellulite Scrub! This scrub is the perfect way to celebrate the fact that August is National Coffee Month as it uses circulation-boosting coffee grinds and cinnamon with some hydrating coconut oil and exfoliating sugar! Check out the recipe in the video below:
Not into the DIY route? You can still get a cellulite-banishing dose of "joe" from one of my favorite scrubs, frank.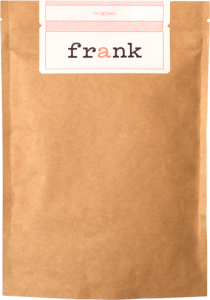 It increases your circulation, gently exfoliates, and uses a blend of natural oils to infuse moisture into skin (it can even be used on the face for exfoliation!). It's a dry scrub which you massage into the skin (for best results massage onto dry skin) and leave on for 5-10 minutes and then rinse away. Note: this stuff is messy so be sure you use it in the tub and you'll need to rinse everything off well after you're through. Find the right frank scrub for you here! (Price ranges from $14.95-17.95)