Save Those Pumpkin Scraps! DIY Spa Recipes
---
Halloween is near and among the many things the spooky holiday brings—like costumes, trick or treating, parties and crisp fall nights—are pumpkins and chocolates galore. Instead of letting those prized pumpkins go to waste or unconsciously eating your entire stash of Halloween chocolate once the holiday is said and done, use it in some decadent and truly beneficial DIY spa recipes!
Pumpkin offers over 100 beneficial ingredients for the skin, including retinol (Vitamin A), ascorbic acid (Vitamin C), beta-carotene, a natural form of salicylic acid, and more. And chocolate, especially dark chocolate, is also high in antioxidants, like pumpkin, and works as a deep moisturizer for dry skin—something a lot of us are starting to feel more and more as the weather cools down.
DIY Pumpkin Facial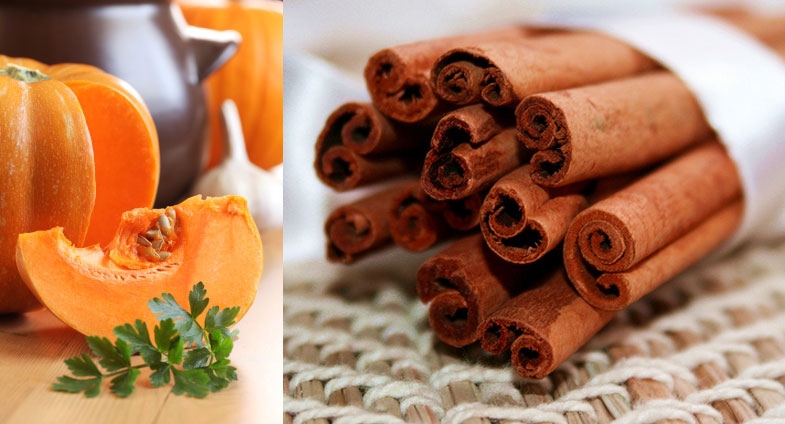 2 tsp pumpkin puree (see below for instructions, or substitute with canned pumpkin)
½ tsp honey
½ tsp milk
¼ tsp cinnamon spice (Note: while this can be nice astringent for some, it can also create a mild allergic reaction in others. To be safe, conduct a skin patch test – if it burns, leave the cinnamon out of this recipe.)
–  For the puree: Cut pumpkin and reserve just the flesh – seeds, stringy matter and skin discarded. Steam pumpkin for about 15 minutes, or until a fork goes in smoothly. Puree in a food processor or blender until smooth, but not watery.
– Mix the ingredients into a paste and apply to a freshly cleansed face. Let dry for about 15-20 minutes and rinse off with water.
DIY Chocolate Milk Bath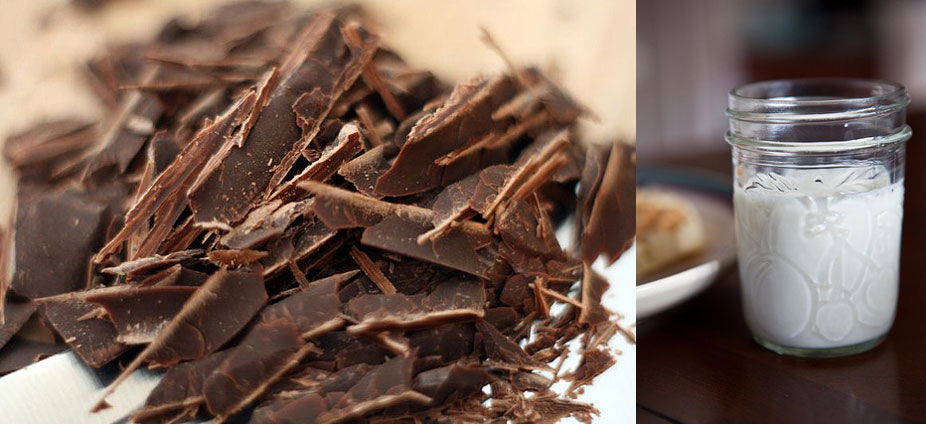 1 cup bubble bath
½ cup milk
60 grams (about ½ cup) crushed dark chocolate
– Bring milk to a boil, stir in chocolate bits until melted. Let cool and mix the mixture into 1 cup of bubble bath liquid. Use ½ a cup of the mixture for each bath. This amount can last about four days.