Sleep Tight, Skin Tight: Anti-Aging Nighttime Tricks
Published: Monday, February 28th 2011
in Beauty
---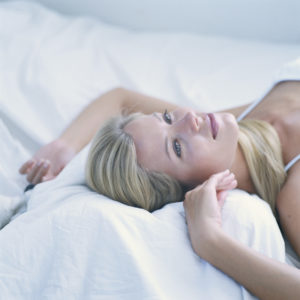 Sleeping Beauty fell asleep for one hundred years and woke up looking as refreshed as ever. Now while we don't have that kind of time, we do want to wake up as pretty as possible. And if we don't get enough Zzzz's, it's going to show on our skin (they don't call it "beauty sleep" for nothing!)
As you sleep, your skin renews itself and reverses the damage culminated throughout the waking hours. Collagen production accelerates, cell renewal occurs, and blood flow rises, which has led many to believe active ingredients are better absorbed into the skin during this time – therefore nighttime is the best time to slow down the signs of aging. Your skin needs a regimen just as it does in daytime; below are anti-aging nighttime tricks from our fave NewBeauty experts. So shut those eyes and have sweet dreams of how stunning your complexion will look in the a.m.
5 powerful anti-aging ingredients:
Retinol increases cell turnover
Antioxidants help regenerate skin
Hyaluronic acid spheres keep skin hydrated
Gamma amino butyric acid (gaba) stops lines from forming
Melatonin helps cells relax
NewBeauty's ideal nighttime routine:
Cleanse the skin to remove dirt, makeup, oil and impurities. A ph-balanced facial cleanser with lactic acid will gently exfoliate the skin.
Apply retinol to clean, dry skin.
Apply a serum or gel based on your main skin concerns (i.e., anti-aging, acne or redness).
Moisturize with a hyaluronic acid-rich hydrator. (Those with dry skin may also need a rich, firming moisturizer.)