Summer Skin Solutions: How to Deal with Embarrassing Skin Issues
Published: Wednesday, July 1st 2015
in Beauty
---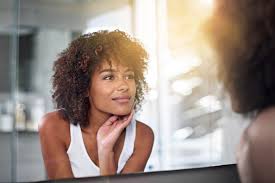 The heat is on, so it's likely you are living in shorts, dresses and bathing suits. With more skin showing, there's the potential to be concerned about skin conditions… and, trust me, we've all been there! Don't let conditions like cellulite, acne, or eczema rain on your summer fun.
While there are thousands of skin concerns, many can be treated with simple guidelines:
Avoid products containing added dyes, fragrances, and parabens. These may be found in body washes and lotions, laundry detergents, dryer sheets, and facial products. The ingredients contribute in great part to skin conditions that cause redness, itching, peeling, and sensitivity.
Consult with a doctor in terms of your diet and other daily habits that may be perpetuating your specific skin concerns.
If you are willing to spend extra time on diminishing the appearance of skin concerns, full-coverage make-up has come a long way. Many brands can even cover tattoos. While I don't recommend heavy make-up products for daily use because they can cause congestion across the face and body, they work well for events or a few days use.
You may also want to consider laser treatments. When doing so, seek the advice of a licensed professional (licensing varies by state) for recommendations as to which laser treatment is best in addressing your specific needs. Laser treatments take more than one appointment, so there is a time commitment required.
One condition that I'm seeing a lot this summer is perpetually oily skin leading to breakouts. While it may seem counterintuitive, you must moisturize to prevent breakouts. Drying out the skin actually causes it to overcompensate and produce even more oil. To control breakouts, look for a gel cleanser that has antibacterial properties to remove dirt, oil, and make-up. Use a treatment containing glycolic acid and salicylic acid to kill bacteria, balance oil production, and calm inflammation and redness caused by breakouts. In the mornings, finish with sunscreen; in the evenings, finish with a lightweight moisturizer that's water-based and contains hydrating, healing ingredients like vitamin E.