Travel-Sized Beauty: Our Favorite TSA-Approved Skin Care Products
Published: Tuesday, June 30th 2015
in Beauty
---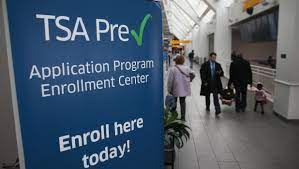 Of all the things to be sure you pack when you travel, your regular skin care ritual should rank up there at the top with your toothbrush and deodorant. Between the skin dehydrating aftermath of the plane, often extra time in the sun, and later evenings – maintaining your regular routine both morning and night is paramount to arriving home looking like you've just taken a break… not like you seriously need one. While you can purchase pre-approved travel-sized containers to put your products in, they are often bulky and take up way more room than necessary in that quart-sized plastic zip-lock bag. If you are a strictly carry-on only guy or gal, these travel-sized TSA-approved skin care products are about to be your favorite travel companions, and if you're anything like me, you'll start using them during your stay-cations as well!
TATCHA
Based on the principles of the ancient geisha beauty ritual, everything I love about TATCHA's luxurious Japanese skin care collection, has been shrunken down into TSA-approved sizes so no step is left behind while you're away! I never leave home without the Deep Brightening Serum ($39), an incredibly hydrating serum with Asian botanicals, the Moisture Rich Silk Cream ($33), a lightweight cream with liquid silk, squalane, royal jelly, and TATCHA's proprietary HADASEI-3 Bioactive Complex, and the One Step Camellia Cleansing Oil ($12), a non-mineral oil gentle cleanser with camellia and rice bran oils. The travel-sized collection also contains body butters, exfoliators, and a dewy skin mist.
BABOR
Due to the additional stress traveling puts on our skin, the BABOR Calming Sensitive Starter Kit ($79) is a must! The Skinovage PX line is great for skin that irritates easily or is problematic. Five products help you have a total top to bottom skin care routine on-the-go. The Cleansing HY-ÖL is my go-to cleanser at home, it combines water and oil for a biphase deep action cleanse of the skin, leaving it free of impurities, baby soft, and incredibly supple. The Cleansing Phytoactive Sensitive complements the HY-ÖL and has an astringent quality thanks to its herbal essences of lime blossom, hops and lemon balm. You'll simply massage in the HY-ÖL and then add a bit of the Phytoactive Sensitive until the lather becomes milky. The Intensifier Moisture Plus Serum is up next! This product helps to stimulate the skin's ability to lock in moisture thanks to its inclusion of corn, pomegranate, and wild seakale beet extracts. The Sensational Eyes Anti-Wrinkle Cream allows you to take care of the very delicate skin around your eye area, no matter where you are! The gentle cream addresses fine lines, wrinkles, and dehydration, and even features a cooling effect making it perfect for puffiness. Finish up your on-the-go skin care routine with the Calming Sensitive Daily Calming Cream, which delivers 24-hour moisture to the skin, instantly helps address redness, and helps the skin build up its defense against free radicals and environmental damage.
Juice Beauty
Hydrate your skin naturally with Juice Beauty's Daily Hydrating Solutions Kit ($39). The each of the five products in the kit helps to reduce free radical damage, infuse the skin with antioxidants, and provide serious hydration. Best of all, the kit comes with an eco-washcloth made of bamboo to help exfoliate away dead skin cells and encourage cell turnover. Inside the kit you'll receive the Cleansing Milk, an Antioxidant Serum, Hydrating Mist (great for the plane!), a Nutrient Moisturizer, and the GREEN APPLE™ Peel for sensitive skin. This best-selling peel uses alpha hydroxy acids to exfoliate skin and help to diminish the appearance of dark spots and hyperpigmentation.
Do you have a favorite travel-sized skin care product line? Share it in the comments!