Ultrasound: A Non-Invasive Way to Lift, Tighten and Tone Your Skin
Published: Friday, August 25th 2017
in Beauty
by
---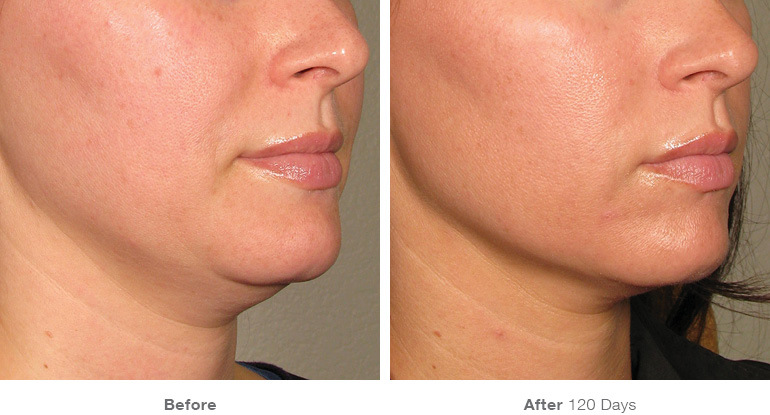 Q&A with Irene Cuesta from Barba Dermatology Skin Clinic
Ultrasound Skin Tightening is one of the less known skin tightening procedures. Yet, proponents of this procedure claim it can dramatically reduce the signs of aging. In order to get the facts, I reached out to one of the most prestigious skin care centers in South Florida, Barba Skin Dermatology and did a Q&A with Irene Cuesta, PA-C, who administers the procedure at this clinic.
What is Ultrasound Skin Tightening?
Ultrasound Skin Tightening is a treatment that delivers heat to the deeper levels of the skin. The heat stimulates the growth of new collagen while it strengthens existing collagen. The treatment lifts and tightens the skin over a period of 3 months following the procedure.
What areas do you normally treat?
This treatment is used to tighten the skin of the face, neck, and chest. Most people come to treat both their face and neck. The patient's age is a factor.

What is the difference between Ultrasound Skin Tightening and other popular treatments such as Radiofrequency?
It is difficult to compare the treatments since they work very differently. However, ultrasound technology targets deeper layers of the skin to tighten skin and provide a lifting effect. Lasers and other treatments do help produce collagen but at a more superficial level.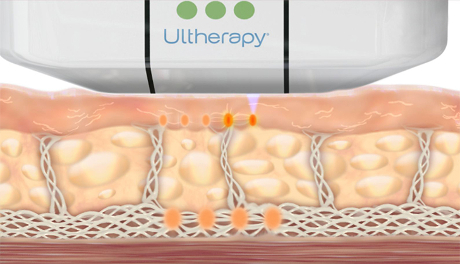 Why is this treatment not as popular?
The cost of the treatment is much more elevated and it is not so widely available as other treatments like Radiofrequency. Also, this type of treatment is best performed by an experienced provider.
Most of the pictures show the most dramatic changes in the neck area. Is that what you have also seen? Is this because the skin sags more in that area?
Remember gravity. Everything starts to fall from the top down. It begins in the neck area and then the chin starts to lose its elasticity. It is interesting because, in the past, most non-invasive treatments focused mainly on the face. Now we are treating not only the face but also the neck and even the chest. These three areas should be uniform and consistent to keep us looking young.
How long does it last? How many treatments do you need?
Everyone is different and has different levels of collagen. It depends on the age as well as the severity. For example, if one has a pronounced double chin, then another treatment 6 months later may be needed. In many other cases, patients are fine doing it every two or three years.
When should you think about having this type of treatment?
A nice time to start is anywhere between 35 and 45. The treatment might last for a few years.