Fall Foliage Tour: Natural Balance
Published: Tuesday, September 11th 2012
---
Pumpkin spice lattes are back, and we all know what that means – fall is just around the corner! This year, take time to stop and smell…the season, or at least check out these super-gorgeous photos of spas amidst vivid fall foliage landscapes! From the vibrant colors to the cool crisp air, we've rounded up our picks for the spa stops for a northeast and northwest fall foliage tour.
NORTHEAST:
Mohonk Mountain House
New Paltz, New  York
Just 90 miles from New York City in New Paltz, New York, lies the Victorian castle spa destination, Mohonk Mountain House. The spa has more than 200 windows overlooking 2,200 acres of fabulous fall foliage spread over the Shawangunk Mountains.
Learn more about Mohonk Mountain House on SpaFinder.com
The Emerson Resort & Spa
Mount Tremper, New York
The Catskill Mountains are some of Hudson Valley's proudest peaks. Pooch-loving guests will love this dog-friendly resort where they can relish in historic landmarks and miles of maples that turn the vibrant reds and oranges we all fall for.
Mirbeau Inn & Spa
Skaneateles, New York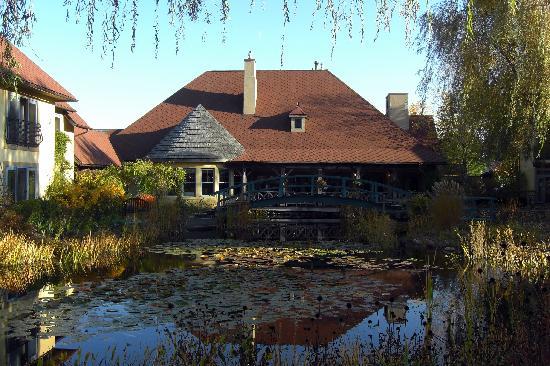 Surrounded by gardens, ponds and acres of tall forests in the majestic Finger Lakes region of Upstate New York, Mirbeau Inn & Spa is the ultimate destination for fall foliage. Guests can take in the surroundings and sip on some of the Finger Lake's finest vintages on a wine tour offered by the resort.
Learn more about Mirbeau Inn & Spa on SpaFinder.com
Stoweflake Mountain Resort & Spa
Stowe, Vermont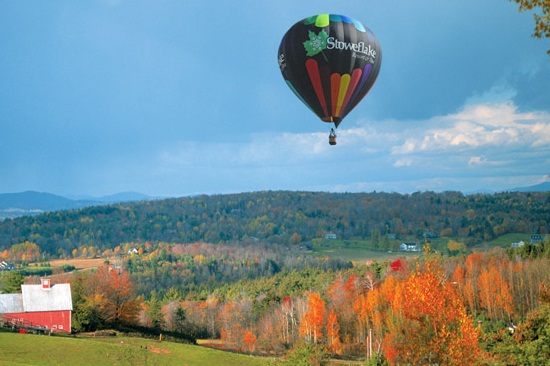 Leaf lovers will love the autumn hues Stowe has to offer at Stoweflake Mountain Resort & Spa. From sightseeing in the charming town to views from Vermont's highest mountain, Mount Mansfield, guests can take it all in and unwind with some serious seasonal spa specials (Vermont Maple Body Sugar Polish, anyone?).
Learn more about Stoweflake Mountain Resort & Spa on SpaFinder.com
The Lodge at Woodloch
Hawley, Pennsylvania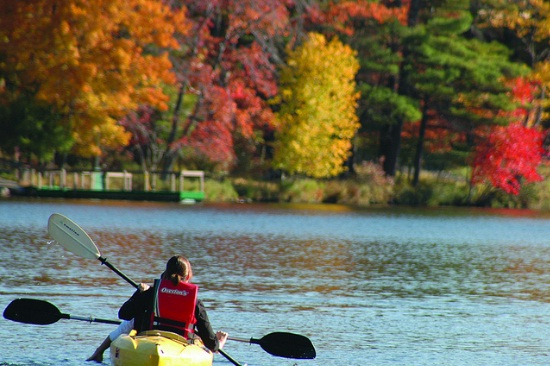 Nestled on 150 lush wooded acres you'll find The Lodge at Woodloch and its award-winning 40,000-square-foot spa. Outdoorsmen (and women!) will rejoice in fall activities like hiking and mountain biking, all while enjoying the crisp autumn air.
Learn more about The Lodge at Woodloch at SpaFinder.com
Topnotch Resort & Spa
Stowe, Vermont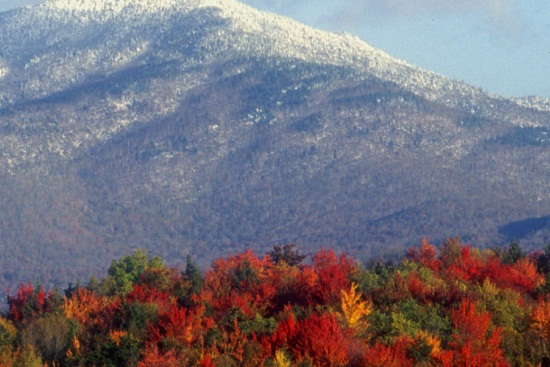 You haven't experienced fall until you've experienced it in Vermont. The reds are deeper, the yellows brighter and the oranges are much more vibrant. Located on a 120-acre wooded estate in the heart of Vermont's Green Mountains, Topnotch Resort and Spa offers the beauty of New England countryside, numerous recreational opportunities and the lavish Topnotch Spa.
Learn more about Topnotch Resort & Spa at SpaFinder.com
NORTHWEST:
Cave B Inn & Spa
Quincy, Washington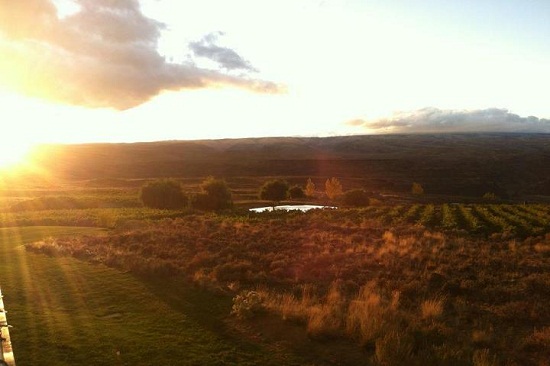 Located 900 feet above the Columbia River in central Washington state, lovers of wilderness and wine will fall in love with the Cave B Inn & Spa in northwest Quincy. With its lavender-lined pathway to the spa, an amphitheater, a winery and several-hundred acres of vineyards and rolling countryside, fall makes this already majestic landscape that much more spectacular. Desert yurt accommodations are also available about 10 minutes away from the main lodge.
Sunriver Resort
Sunriver, Oregon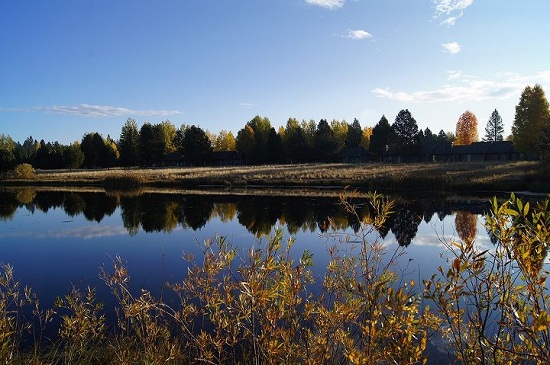 With rich yellows and reds scattered among the tall evergreens, this resort and spa is the perfect place for golfers to get their swing on while scoping out the seasonal scenery.
The Allison Inn & Spa
Newberg, Oregon
Spa enthusiasts will have a hard time pulling themselves away from the 15,000-square-foot spa at The Allison Inn & Spa, but one look out of the floor-to-ceiling windows at fall's changing leaves will have you anxious to be outdoors. Wine lovers will appreciate the resort's vineyard and 37-page wine list.
Check out The Allison Inn & Spa in our Spa, Wine & Dine slideshow.
Wellspring Spa & Retreat
Ashford, Washington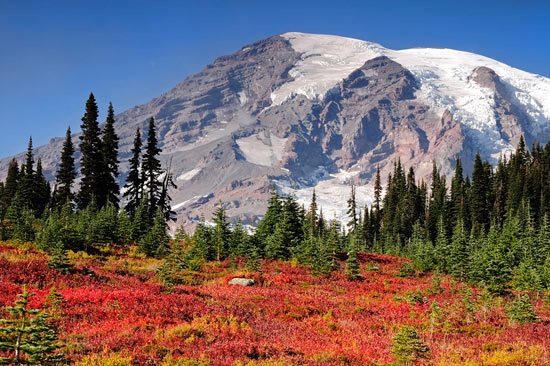 Find romance at Mount Rainer. Just on the outskirts of the national park that has easily some of the most beautiful fall foliage the northwest has to offer, Wellspring Spa & Retreat is one of the area's best-kept secrets. The outdoor hot tubs are totally private, each having its own special atmosphere. Soak and stargaze, or take in the lush forest hollow.
Photo Courtesy of VisitRainier.com
The Resort at Paws Up
Greenough, Montana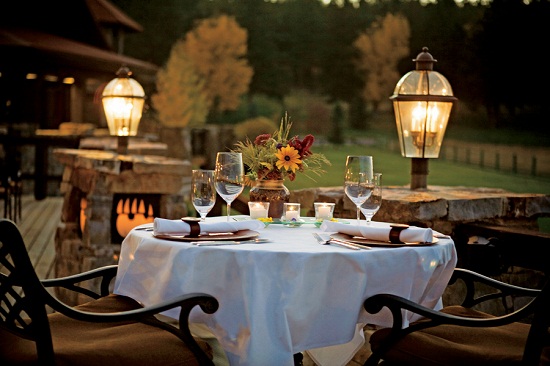 Tucked away in a breathtaking countryside is The Resort at Paws Up, a "Glampers" paradise (that's luxury camping for all you wilderness types). Guests can take in the foliage on horseback and then unwind in Spa Town® at Paws Up, a collection of white tents sewed together by a wooden boardwalk.
The Lodge & Spa at Brush Creek Ranch
Saratoga, Wyoming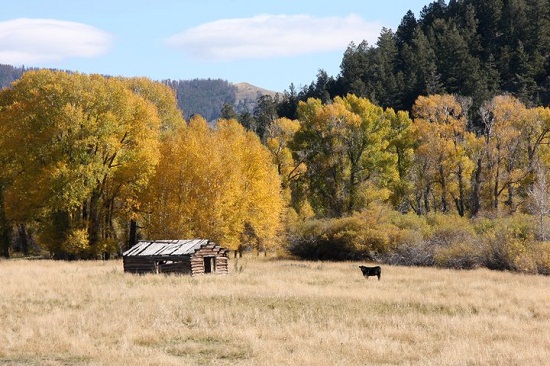 All-inclusive fans celebrate! The Lodge & Spa at Brush Creek Ranch is your ultimate fall foliage, everything-included destination. From its 15,000 acres of authentic Western landscape to its authentic Western activities (skeet shooting anyone?), the Lodge will have you falling for Wyoming.
Most recent from Editors' Picks