Going for the Gold: 7 Metallic-Inspired Beauty Products
Published: Friday, July 27th 2012
in Beauty
---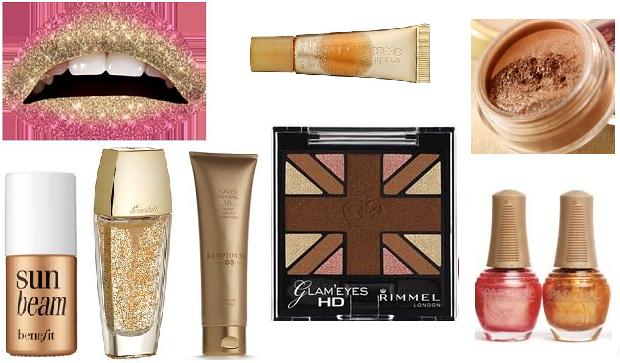 The Opening Ceremony for the London 2012 Olympic Games is tonight! What better way to get into the spirit for the games than by adding some metallic shades to your beauty routine? We've rounded up our beauty product picks for a winning look.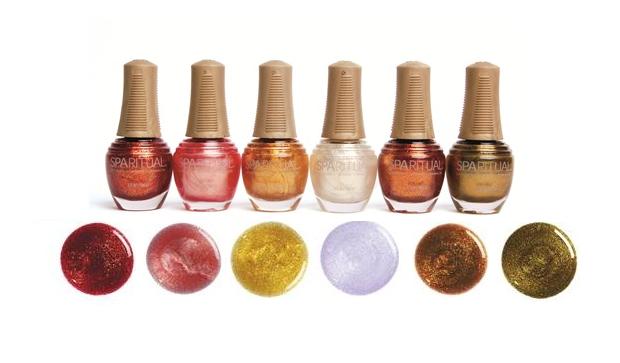 Metallic Manis
SpaRitual makes Olympic-spirit fingers easy with their special edition Gold collection. Each of the six shades is infused with real 24-karat gold particles, which give off a natural shimmer, perfect for summer. Founder Shel Pink was inspired by the "symbol of mental growth and general wellbeing" when creating this vegan collection, free of DBP, toluene, formaldehyde and formaldehyde resin. Colors in the collection include:
• Gilded Age – rose gold
• Alchemy – white gold
• Aurum – pure gold
• Electrum – golden khaki
• Conduit – copper hued
• Rusted Lux – golden terracotta
You can pick up your SpaRitual lacquers for $12 each, at fine salons and spas, including Spa Halekulani, Canyon Ranch, and the Mandarin Oriental. Look for a location in your area here.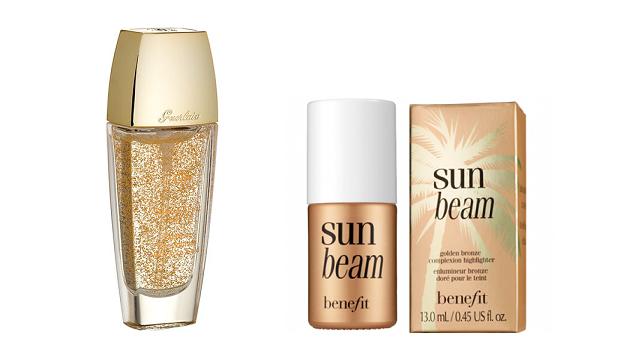 Start Strong: Ace the Face
Put your best face forward with a primo primer and bronzer.
Guerlain's L'Or Radiance Concentrate with Pure Gold Make-up Base is also infused with 24-karat gold flecks which act as mini complexion perfectors and help skin retain moisture for up to eight hours. This cooling gel primer enhances and tightens skin while smoothing fine lines to provide the optimum base for applying makeup. $71 at Nordstrom.com
Benefit's Sun Beam is a golden bronze highlighter that serves up a natural, sun-kissed look. Application is a lot like nail polish but for the cheeks and brow bones – dot and blend towards the hairline for a radiant glow. I love to use it over Benefit's Hoola matte bronzer for a winning look! $26 at benefitcosmetics.com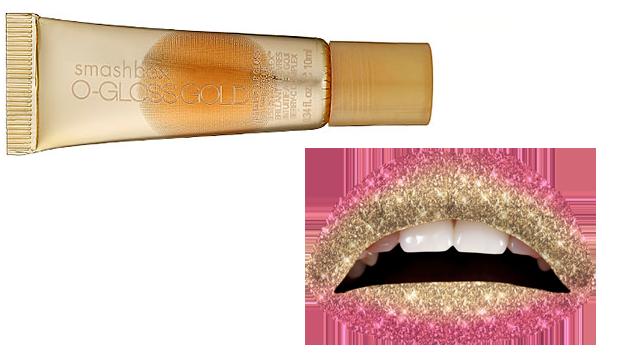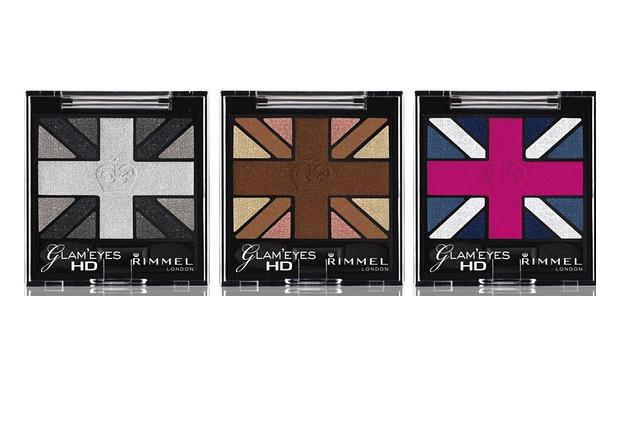 Record-Breaking Eyes
"Get the London look" for the London 2012 Olympic Games with Rimmel London Glam Eyes HD in The Heart of Gold. The brand's first creamy powder eye-shadow with Velvet-HD technology uses prismatic pigments that catch the light at multiple angles so you're glowing at every turn. Four shades come in each palette and work together to create a coordinated and complementary smoky eye effect. The palette gets into the spirit of the games even more due to its Union Jack design. $5.69 at ulta.com
Check out our favorite eye creams. Looking to get your eyebrows and lashes done for the whole package? Search for brow and lash services near you.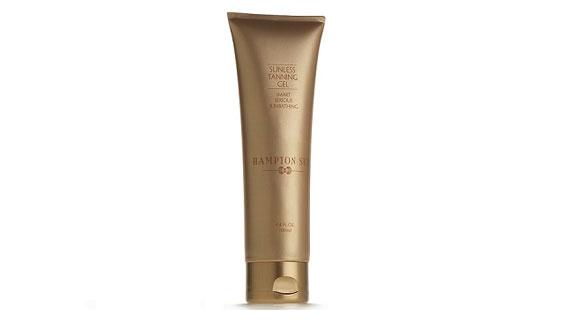 Award-Winning Tan
Unlike most self-tanners, Hampton Sun Sunless Tanning Gel doesn't have a lingering scent after application but rather takes on the signature scent of the line, Privet Bloom, a delicate aroma that blends Lily of the Valley, white hyacinth, sea spray, dune grass, blue plum and privet blossom. The gel is ideal for sunless tanning beginners, as the color is buildable, natural and, most importantly, streak-free when applied evenly. The all-natural, organic ingredients include walnut oil, aloe and vitamins A through E, which leave the skin gloriously soft. After a few hours, you are left with a tan that has you looking like you spent the weekends in the Hamptons. $32 at hamptonsun.com
Check out five more sunless tanners that we love here. Looking to get a spray tan? Search for a location near you.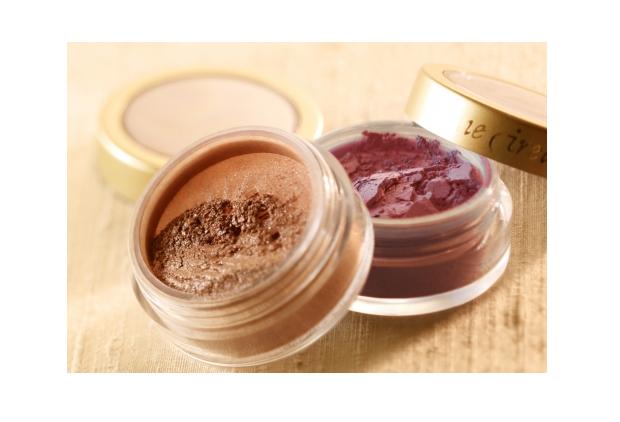 Finish in First with a Shimmery Glow
Top off your look with jane iredale 24-Karat Gold Dust. You can apply to the eyes, cheeks and lips for a "delicately gilded look" that highlights your best features. To get a shimmery glow all-over add a small amount to your favorite moisturizer, which will really enhance a summer tan! You can even add some to your go-to hair gel or leave-in conditioner for a sparkle that will make you the "mane" attraction. $12.50 at shop.janeiredale.com